Action to end Lime hire bike obstructions on streets of Wandsworth
Published: Tuesday, November 15, 2022
Council leader Simon Hogg has written to the CEO of Lime Bikes Wayne Ting to warn him that the council will begin impounding Lime bikes unless his company does more to stop them blocking and obstructing pavements in Wandsworth.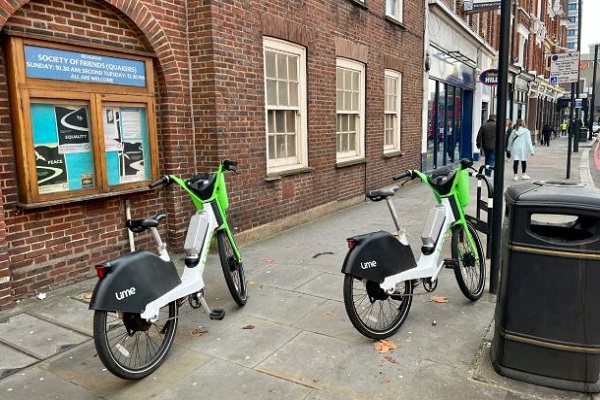 'Lime' branded hire bikes that don't need docking stations have begun littering the streets of Wandsworth causing serious obstructions for residents, shoppers and visitors to the borough – prompting a flood of complaints.
In his letter Cllr Hogg states that while the council acknowledges the benefits of this "convenient and sustainable form of travel, "however, as the current deployment of Lime bikes has been done without discussion with the Council, your bikes are causing unacceptable obstructions on our pavements.
"This is most acute in streets with pavements of limited width and high footfall and around our rail and underground stations. Some pavements have been impassable, particularly for wheelchair users and people with buggies and prams, who have had to move into the road in order to pass by.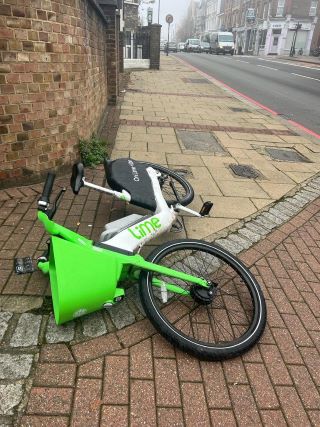 "Wandsworth Council has agreed to provide dedicated parking bays for e-bikes and to enter into agreements with operators regarding their use, but more action is needed urgently by Lime to ensure your customers are using your bikes responsibly.
"I am therefore asking that you increase your efforts in distributing and redistributing bikes to avoid obstructing pavements, and that you provide stronger messages to riders and greater penalties for those who leave bikes in poor locations.
"I have instructed our council officers to remove all Lime bikes that are obstructing Wandsworth's streets on Friday of this week, 18th November 2022, unless steps are taken by Lime to make sure they are parked in a more considerate way.
"We would prefer not to take this action. However, we will not hesitate to do so – unless Lime takes immediate steps to operate in a more responsible way."
Speaking after the dispatch of his letter Cllr Hogg added: "We are actively encouraging cycling and other sustainable forms of transport but it is unhelpful for this company to simply drop thousands of bicycles on London's streets without any warning or discussion beforehand."