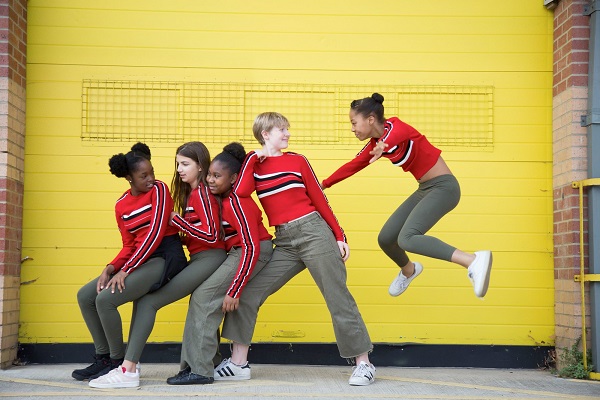 This year, WAF is shining a light on Wandsworth's emerging dance quarter.  On Friday 10 June, WAF will launch with a journey along the riverside around Battersea Reach, charting a course between bbodance and the Royal Academy of Dance (RAD)'s new home and discovering hidden music, spoken word and dance along the way.  
RAD will host a programme of dance throughout the festival, including Ballet Soul's contemporary dance adaptation of Shakespeare's Othello, Element Arts with their dance film installation Ecological Beings, Mercurial Dance's immersive, site-specific game Fame Game, Sheba Montserrat's Shackles, The Whip, and The Drum, London Children's Ballet's transfer of Anne of Green Gables to Wandsworth following a hit run at Sadler's Wells Peacock Theatre and E33's contemporary ballet We're Gonna Be Okay.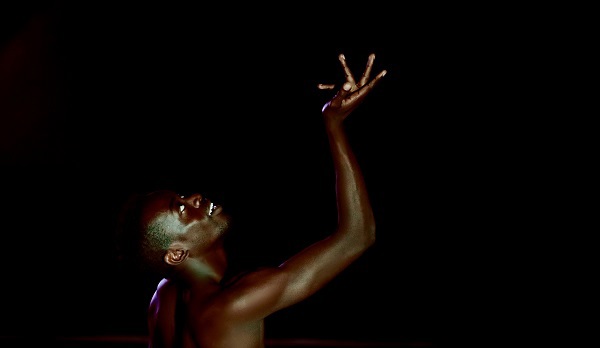 Ballet Soul
The WAF Dance Weekender is a two-day extravaganza of dance styles from around the world, popping up in public spaces around Battersea. On Saturday June 18 York Gardens hosts contemporary dance from London Butoh Dance Company and Hallomai Dance, and accessible dance workshops with disability-led dance troupe Magpie Dance, plus PC*DC's Royale Dancehall Flamingos, Tavaziva Dance and the English National Ballet School. On Sunday, WAF takes over Battersea Reach featuring pop up performances from Flamenco Con Gusto and Orleta Polish Folk Song and Dance, African drumming and movement from Tavaziva Dance, and a chance to learn Japanese Tenshintaido with martial artist and calligrapher Beatrice Boivineau.  
WAF 2022 will host free activities in parks, housing estates and public spaces across the borough. These include the WAF Family Day at Furzedown Recreation Ground (12 June),Art in The Park in Wandsworth Park (12 June), Happy Feet - a giant communal painting made with dancing feet - at Alton Arts Hub (18 June), the Alton Family Fun Day (25 June) and green festival Hazelfest on the Hazelhurst Estate (26 June). Jellyfish Theatre return in their Caravan of Dreams with a New Adventure, touring Wandsworth's parks and housing estates throughout the festival. WAF 2021 Audience Choice Award winners, disability-led theatre company The Baked Bean Company, take over Battersea High Street on Friday 17 June with dance performances, live music and creative workshops.   
The digital programme WAF In Your Living Room returns with online arts and crafts workshops from ActionSpace and LGBTQ+ radical quilting group Shed Project, alongside a programme of digital performances, including a special adaptation of The Tempest by disabled-led theatre company Bloomin Arts, a solo performance by dancer Tal Levy Cohen, and a multi-character whistle-stop tour of Andy Warhol's Factory from Gary Roost.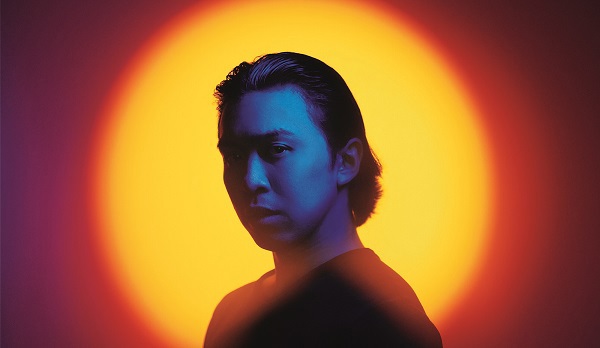 Theatre 503
Fringe theatre and comedy highlights include comedy from 90's Boy Phil Green, her Majesty the Queen (aka Carole Shaw) with a Jubilee afternoon of quizzes, cake and SingalongaLiz, Theatre503 with a new play about the rise of an authoritarian state, Hangdog celebrate the musical gods of the 1960s, and two recent ALRA students (now imnotarobot productions) go on an absurd sci-fi adventure. 
For young people Meg In The Magic Toyshop is a musical adventure for ages 3-7, enjoy all your favourite songs from West End musicals and animated family movies with UPLIFT Musical Theatre, and Oily Cart present The Lost Feather, a live sensory storytelling show designed for autistic and/or disabled children of all ages.  
Following a two-year hiatus, the WAF Schools Showcase returns with live performances from local school children at Wandsworth Town Hall's Civic Suite. Young talent will also be represented with performances from Providence House, World Heart Beat Music Academy, London Children's Ballet, and Wandsworth Music Youth Council.  
The work of young visual artists in the borough will be showcased – the Royal College of Art's Bursary winners (Louis Morel, Sena Appeah, Merlin Summer and Theo Chaudoir) will exhibit at Nine Elm's Outlined Gallery and RCA Fashion Students have been working with Share Community's disabled artists to create an accessible, sustainable millinery fashion show.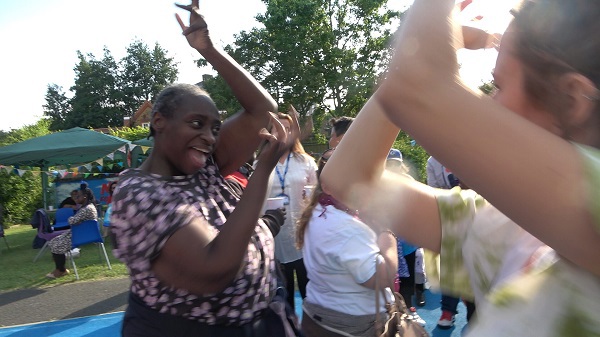 Baked Bean Theatre
In music, WAF welcomes back jazz and classical quartet Fuzion Four, Marcus Megastar, Bach Club's Pawel Siwczak (performing as part of the All Saints Music Festival), and two classical music performances in the portico of St Anne's Church presented by Wandsworth Street Concerts. Rogue Opera's Opera in the Park is a family-friendly cabaret-style show featuring music from Bizet, Donizetti, Mozart, Puccini, Rossini and Verdi, Gráinne Gillis gives a musical peek behind the scenes, and National Opera Studio open their doors for Songs and Scones. 
South London's rising stars of Afrobeat, Rap, Reggaeton, Dancehall, Grime, Trap, Hip Hop, Soul and R'n'B star in showcase performances from On Da Beat Studios, and you can watch parties hosted by Kimber Skate Park. Melissa James performs rootsy, gospel-folk, The Meg Morley Trio will launch their new jazz album, and South London's Giant Folk fill All Saint's Church Tooting with their FolkJazz sound.  
Celebrity poet John Agard makes his WAF debut with a project celebrating curiosity; and joins a programme of spoken word events featuring Wordplay and Flow Live, Lost Souls community poetry group, Richmond & Wandsworth LGBT Equality & Ally Group, Words of Wandsworth's Open Mic Picnic, a spoken word walk inspired by the Wandle River, and a night of escapism on Battersea Barge.  
There are opportunities to get involved and learn new skills, with workshops including fan-making, quilt-making, flower-arranging, dance and martial arts, calligraphy and creative writing. 
Launched in 2009, WAF now attracts close to 20,000 people every year to Wandsworth's streets, parks, and venues. WAF's commitment to inclusion and diversity, to supporting and platforming creative talent and arts organisations in the borough, and to promoting a thriving cultural economy by working in partnership with our communities, is at the heart of Wandsworth Council's new Arts and Culture Strategy 2021-31.   
To find out more about the 2022 festival, visit wandsworthartsfringe.com