Wandsworth wins funding to make planning system more accessible
Published: Tuesday, March 22, 2022
Wandsworth Council has successfully bid for £98,000 to use digital technology to make the planning system more accessible to local people, including the development of the new Night Time Strategy.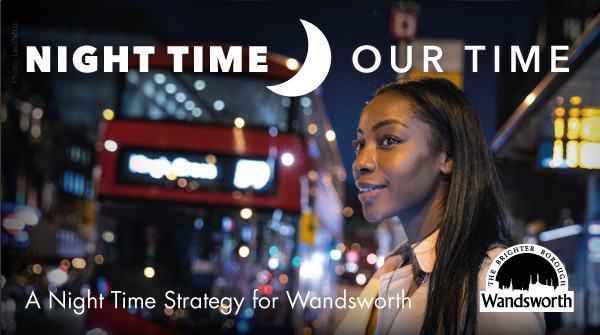 The money comes from Round 2 of the Government's Proptech Engagement Fund. Wandsworth was also successful in securing funds from Round 1, which it used to make improvements to the way it communicated about the role of the Local Plan.
The new round of funding will be allocated to the development and use of innovative digital citizen engagement tools, initially to encourage people to engage with the consultation around the new Wandsworth Night Time Strategy.
The tools could then be used in the future for wider digital engagement in the planning process, building on learning from the Round 1 funding.
The Night Time Strategy sets out the borough's  vision for the period between 6pm and 6am, and will shape, influence and link with other council strategies and policies.
The aim is to balance the needs of all users of public spaces and enable businesses and local town centres to remain vibrant. The focus will include the needs of people working late and overnight, as well as the leisure, hospitality and entertainment sectors.  
Wandsworth is one of 28 councils across the UK to win a share of the £3.25m Proptech Engagement Fund. The pilot schemes will inform the Government's work to modernise the planning system. The Department for Levelling Up, Housing and Communities is working closely with planning authorities across the country to establish best practice and identify where further digital guidance and innovations are needed.
Find out more about the Proptech Engagement Fund
Find out more and comment on the Wandsworth Night Time Strategy