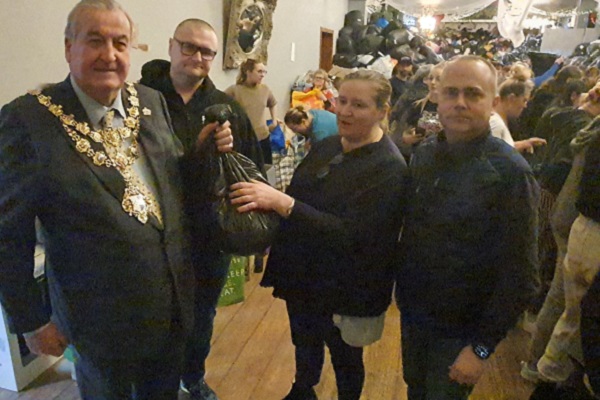 The club says an 'upwelling of goodwill' has led to local people, as well as people from the UK and internationally, donating a vast quantity of goods.
Cllr Field spoke to volunteers, who he said "were doing so much for the people of the Ukraine."
The Mayor has also written to the Ukrainian ambassador to offer the best wishes of the people of Wandsworth during the ongoing crisis.
The Polish White Eagle Club is taking donated items directly to the people of Ukraine, and is seeking help finding, buying and transporting goods such as food and drink, medical, wound care, burn care and hardware such as torches and blankets.
Residents are encouraged to take items directly to the club in Balham High Road. Companies and groups that can help should email helpforukraine@whiteeagleclub.co.uk
The club is in the process of setting up a means of accepting financial donations via a registered charity. In the meantime, people wishing to donate are encouraged to do so through the Disaster Emergency Committee (DEC) Ukraine Humanitarian Appeal.
Mayor thanks volunteer supporters at The Polish White Eagle Club pic.twitter.com/jtrszZpAjd

— Wandsworth Mayor (@WandsworthMayor) March 3, 2022