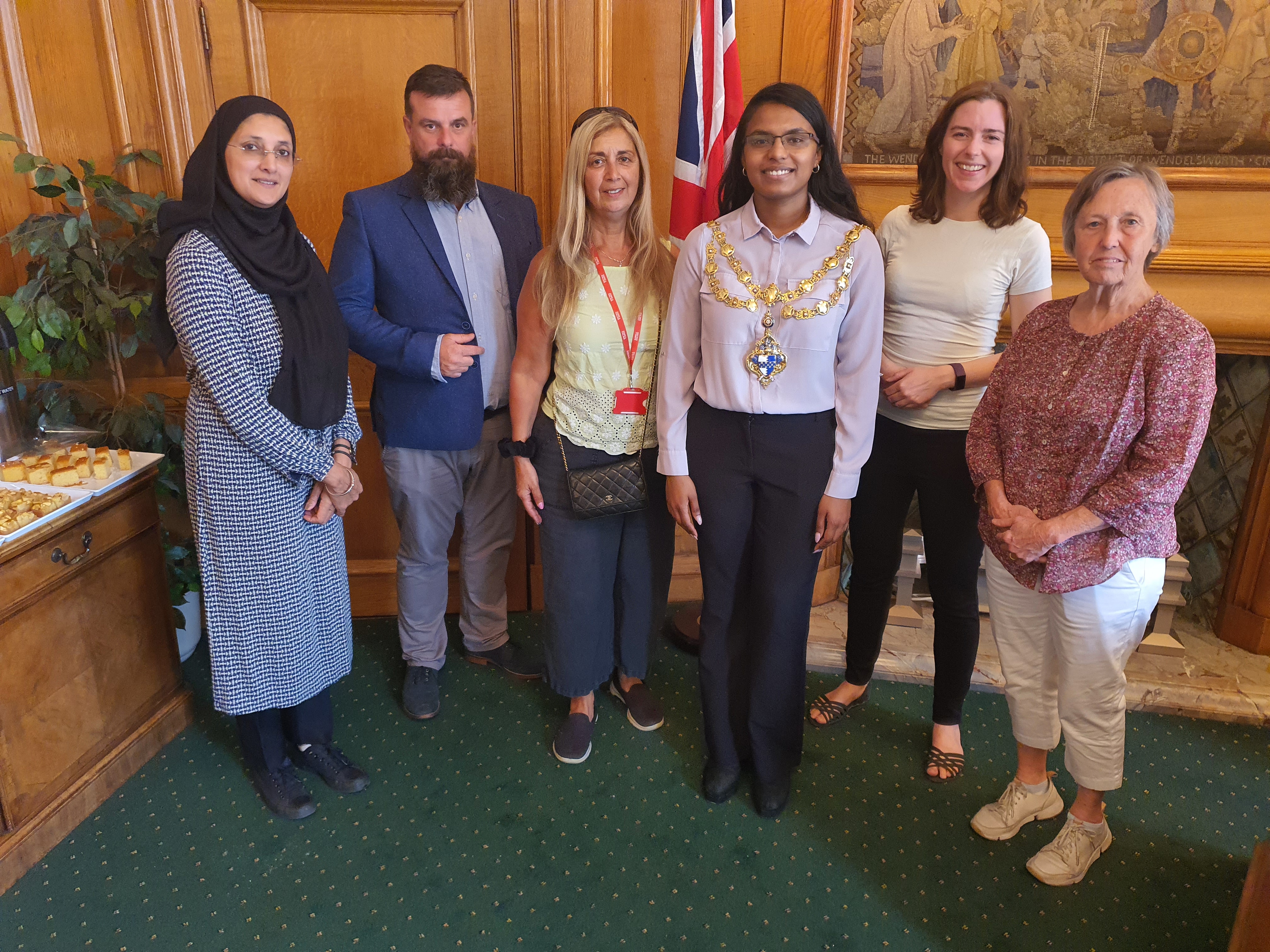 To mark Refugee Week 2022 (20 to 26 June), on Friday 24 June the Deputy Mayor of Wandsworth and the borough's refugee champion, Cllr Sarmila Varatharaj, held a reception for representatives of organisations that support refugees within the borough. The organisations present included Wandsworth Welcomes Refugees, Care4Calais, Polish Family Associations and Mind Works.
Wandsworth Council is currently working with the Government to deliver the Homes for Ukraine scheme which seeks to match sponsor homes to those fleeing Ukraine.
Residents wanting to offer help to the humanitarian crisis in Ukraine are encouraged to donate financially via the Disasters Emergency Committee (www.dec.org.uk) or contact the Wandsworth Care Alliance (www.wandsworthcarealliance.org.uk) to learn more about volunteering opportunities.
The council is also continuing to seek properties which can be used to accommodate refugees from Afghanistan.
For more information on what Wandsworth Council is doing to support refugees and the types of property we are seeking visit wandsworth.gov.uk/housing/refugee-resettlement