Wandsworth Council is shortlisted for an MJ Award
Published: Tuesday, June 14, 2022
Wandsworth Council's Specialist Housing Occupational Therapists have been shortlisted for the Innovation in Building Diversity and Inclusion award at this year's MJ Awards taking place on 24 June. The council is one of five finalists in this category.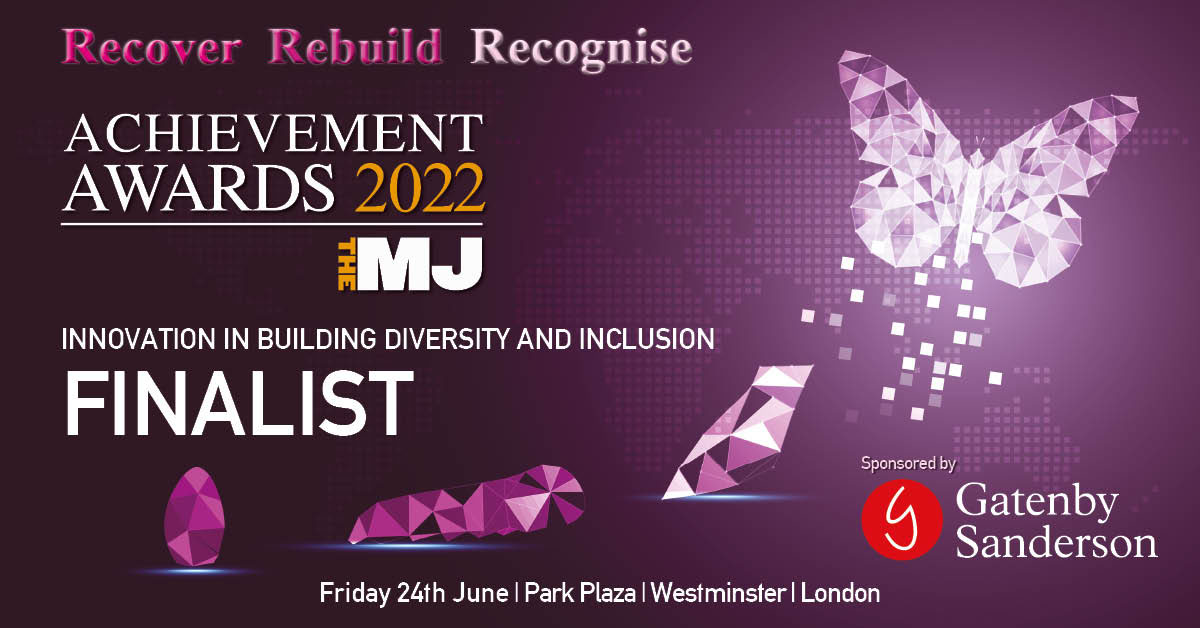 Wandsworth's Specialist Housing Occupational Therapy roles ensure that the Council and its development partners design accessible and adaptable homes that not only comply with regulations but follow good practice principles and incorporate modern, inclusive innovations. This is achieved by working with landowners, developers and housing associations and advising on the design and build of new homes, including other types of housing such as extra care and supported housing, to ensure that they are accessible, adaptable and inclusive.
Being involved from pre-planning through to post-occupancy, and working with a range of key stakeholders, provides real benefits and resource savings longer term, including in Health and Social Care. This approach reduces the need for adaptations and disruption, and ensures adaptability and standardised, accessible, aesthetically pleasing products across all homes.
A council spokesperson said:
"It is a fantastic achievement for our staff to be shortlisted for this award and it affirms the vital work that our Specialist Housing Occupational Therapists do. Their unique role has a huge impact on the quality of our residents' lives and, as a council, we are proud to support them in this nomination."
Wandsworth Council's Housing and Regeneration Department created their first Specialist Housing Occupational Therapy post in 2014 and employed Rachel Wooden, who had many years' experience as a Senior Occupational Therapist.  In her first few years working in the role, she discovered that new homes in the borough were not being built to accessible or even suitable adaptable standards and that the average cost of adapting these properties post-build was £25,000. Rachel now works with the Housing Enablement and Development Teams to ensure that new housing association and council homes are designed and built as inclusive and fit for purpose from the outset.
Through the Council's own development programme and two major estate regenerations, the number of developments throughout the borough has increased significantly since this first post was created and so in 2019 the Wandsworth Regeneration Team employed its own Specialist Housing Occupational Therapist - Jacquel Runnalls.
While they are employed within their respective teams, Rachel and Jacquel work closely to ensure that there is consistency across the borough, and are encouraged to research and put into practice new and progressive ways of providing accessible housing. To ensure that these new accessible homes are matched correctly with those on the council's waiting list a third Specialist Housing Occupational Therapist has recently started within the Housing Services department.
The Specialist Housing Occupational Therapist posts have not only prevented unnecessary costs and delays but provides planners, developers and designers a dedicated resource within the Council they can liaise with from an early stage for advice and support on the design of new builds. This in turn saves valuable surveyor and Social Care Occupational Therapy time post-build, reduces cost and the need for adaptations, and disruption for residents.
Post-occupancy feedback has also shown that their input is greatly improving the lived experience and home environment of disabled and older residents.