Keep safe in the heat
Published: Wednesday, June 15, 2022
The Met Office has issued a level three heat-health alert with temperatures in London likely to reach the low to mid 30s celcius by Friday. Please take extra care to protect your health, and the health of those around you, during this hot period of weather.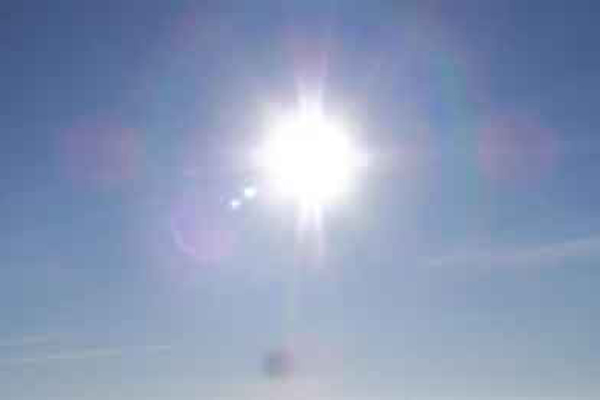 Ways for keeping safe in the heat include:
Look out for those who may struggle to keep themselves cool and hydrated. Older people, those with underlying conditions and those who live alone are particularly at risk.
Close curtains on rooms that face the sun to keep indoor spaces cooler and remember it may be cooler outdoors than indoors.
Use cool spaces if going outdoors, like parks with plenty of trees. Find out about more cool spaces available in London here.
Drink plenty of fluids and avoid excess alcohol.
Never leave anyone in a closed, parked vehicle, especially infants, young children, vulnerable adults, or animals.
Try to keep out of the sun between 11am to 3pm, when the UV rays are strongest.
If you have to go outside in the heat, walk in the shade, apply sunscreen, and wear a wide-brimmed hat.
Avoid physical exertion during the hottest parts of the day.
Make sure you take water with you if you are travelling.
Look out for signs of heat-related harm:
If you feel dizzy, weak or have intense thirst and a headache, move to a cool place as soon as possible. Drink some water or diluted fruit juice to rehydrate. Avoid excess alcohol.
If you have painful muscular spasms (particularly in the legs, arms, or abdomen), rest immediately in a cool place and drink electrolyte drinks. Most people should start to recover within 30 mins and if not, you should seek medical help. Call 111 if you feel unusual symptoms, or if symptoms persist.
Call 999 if a person develops any signs of heatstroke as this is a medical emergency. Further information on heatstroke and heat-related illness are available here.
For further information, visit Beat the heat: staying safe in hot weather - GOV.UK (www.gov.uk)