Jubilee street parties are the icing on the cake for Wandsworth communities
Published: Monday, June 6, 2022
Cake competitions, fancy dress and picnics across hundreds of Wandsworth's streets and parks have marked The Queen's Platinum Jubilee as the borough celebrated in style over the long weekend.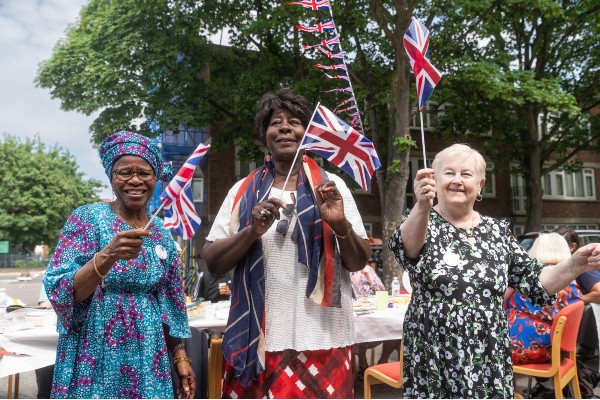 Residents shared food, memories and enjoyed free entertainment as they partied with their neighbours and friends in five local parks, community centres and at over 240 street parties.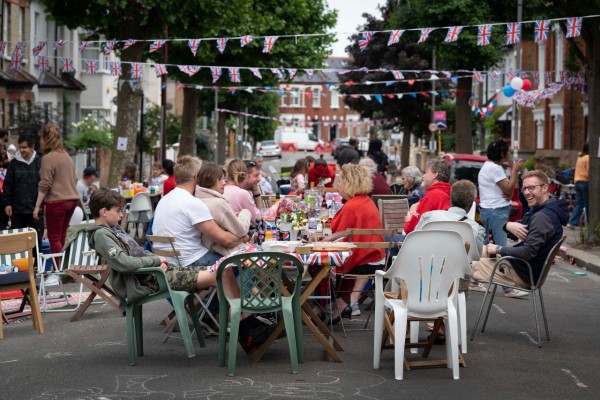 Bunting and picnic tables on Sellincourt Road in Tooting
The Mayor of Wandsworth sparked the weekend's celebrations on Thursday 2 June in Battersea Park as he lit Wandsworth's Jubilee Beacon, joining thousands of other organisations and communities around the world in lighting Platinum Jubilee Beacons.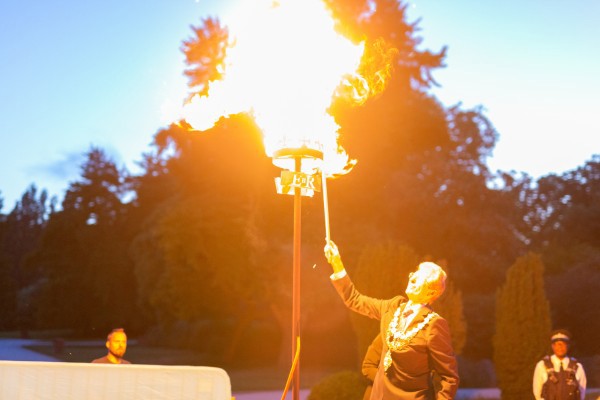 Community: The Mayor of Wandsworth lights Battersea Park Jubilee Beacon
Positively Putney ran a Jubilee Beacon Day in Church Square, with stilt walkers, fire shows, balloon modelling and arts and crafts before lighting Putney's community beacon.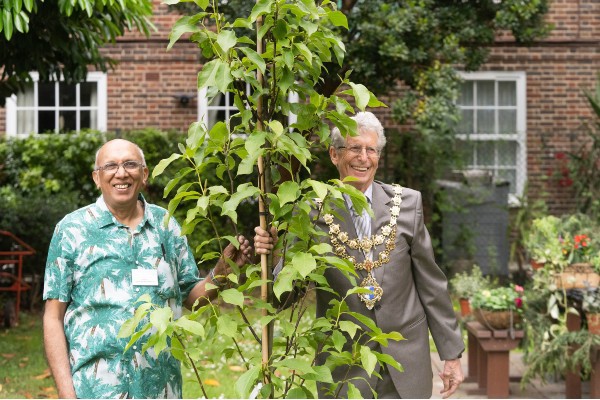 Over in Battersea, the Battersea Jubilee Festival held events over several days while residents in Carey Gardens and Savona Estate rolled out the bunting and the Mayor helped the Savona Residents' Association with a commemorative tree planting on 3 June (see pic above).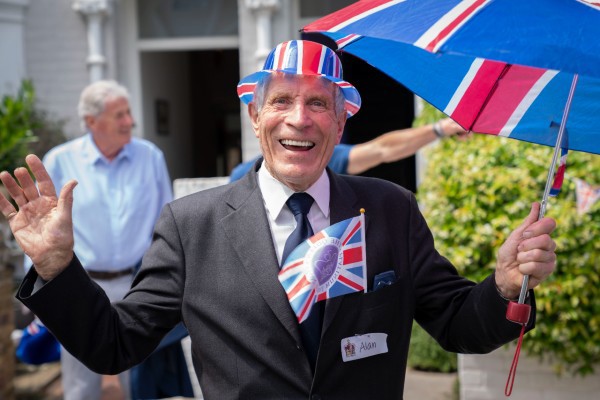 Trooping the colours: Fancy dress on Festing Road, Putney
Wandsworth Town's Old York Road Unplugged festival was back to celebrate the Jubilee with live music and family activities including royal-themed craft sessions and special menus at local cafes.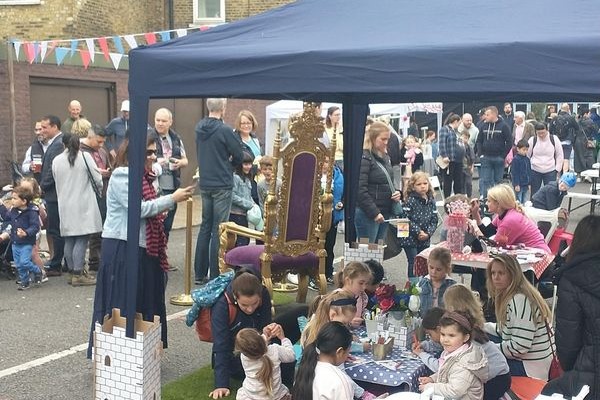 Jubilee crafts: Families at Old York Road Unplugged festival
Battersea Park also hosted the Big Jubilee Lunch on 5 June with music from local music charity World Heart Beat, while residents also enjoyed live music as they picnicked in Wandsworth Common, Tooting Common, Furzedown Recreation Ground and Coronation Gardens.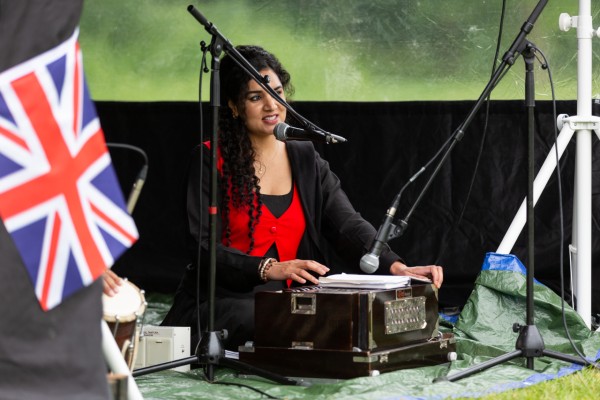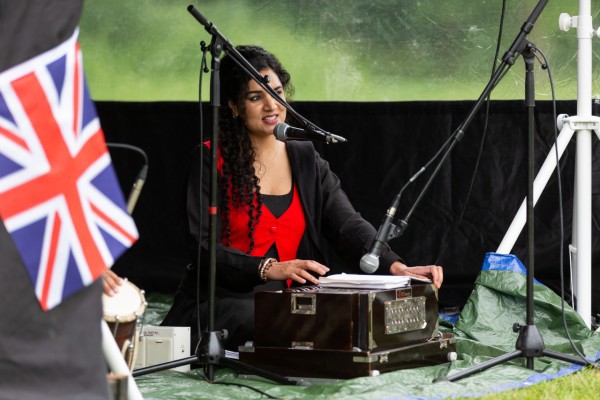 Jubilee Big Lunch on Tooting Common: Live music from Raj Heer
The Mayor of Wandsworth, Cllr Jeremy Ambache, said: "It was a privilege to light the Jubilee Beacon and press 'go' on all the marvellous community events around the borough. I was made very welcome by residents everywhere and was delighted to join in with celebrations which brought so many people together to make new connections and stronger communities."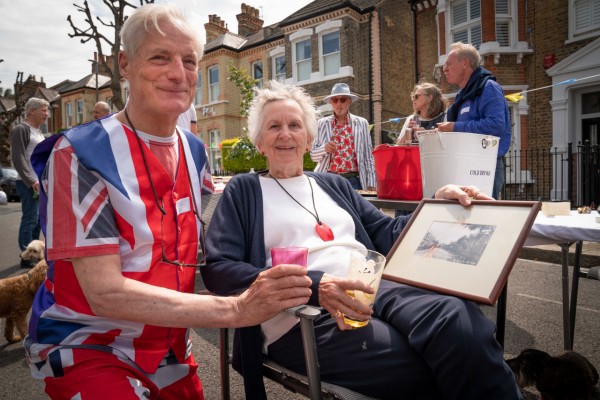 Looking back: Residents get together on Swanage Road in Wandsworth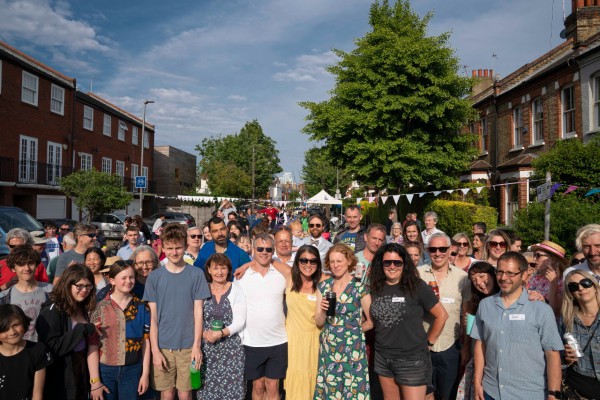 Neighbours together: Fawe Park Road in Putney
Community support
Wandsworth Council had encouraged neighbourhoods to celebrate by waiving all its usual fees associated with arranging a street closure and providing a grant fund for voluntary and community organisations to organise celebrations.