How local schools celebrated the historic Platinum Jubilee
Published: Thursday, June 16, 2022
Before breaking for their half term holiday primary schools in Wandsworth took part in a variety of fun, colourful activities and celebrations for pupils, staff and families to mark Her Majesty the Queen's Platinum Jubilee.
With funding from the town hall, a number of local schools were able to boost their celebrations by staging a variety of events and activities to promote creativity, cultural understanding, cultural inclusivity, educational and community engagement.

These activities included model designing competitions, Jubilee inspired lunches, baking competitions, scavenger hunts, quizzes, fancy dress parades, drawing, painting, drama, singing, dancing, gardening, photography, street parties, face painting and poem writing.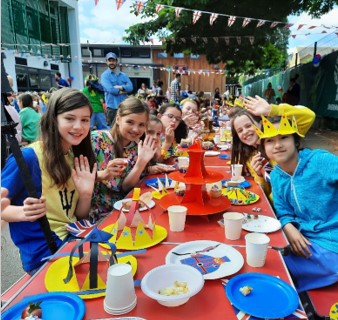 All children in the lead up to the Jubilee weekend had an opportunity to celebrate at their school, with hundreds of young people having the opportunity to showcase their talents to celebrate this special, once in a lifetime occasion.
Among the celebrations, St Michael's School invited a former Colonel from the Scots Guards to talk about his experiences of Trooping the Colour and also held a garden party with bunting, balloons, food and cake, before the children enjoyed a disco. Pupils also buried a time capsule containing school memories from this year and unveiled a special Jubilee tree sculpture in honour of Her Majesty the Queen.
One pupil at the school said: "We had a special Jubilee Service celebrating the Queen's life and dedication to the world. We sang, danced and acted along to British songs over the decades. My favourite moment was when the whole school and teachers joined in singing "Reach for the Stars". All the parents came to watch and joined in singing with some of the songs."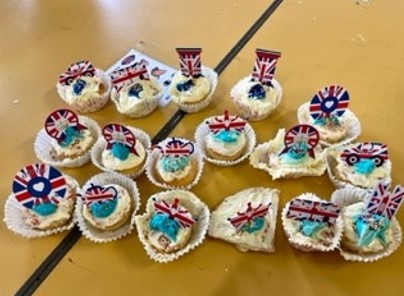 Swaffield School conducted a Platinum Pudding Competition for all classes from Nursery to Y6. As part of the Food Technology Curriculum, the children designed and made their own class puddings.
Sheringdale School pupils learned about the Queen and the Commonwealth and came dressed on the day in outfits related to a Commonwealth country with each class representing one country.
Shaftesbury Park School had tea parties for all year groups (NI to Y6) and put on activities such as face painting, colouring, activity sheets, playing music, and offered a photo opportunity with props.
West Hill School provided each child with a commemorative badge and held an afternoon tea – attended by parents and grandparents who came together to celebrate the jubilee.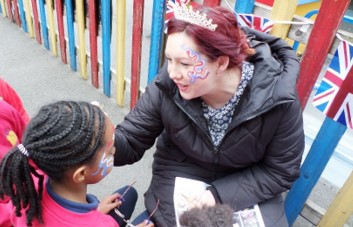 Its co-headteacher Lisa Carmen said: "One grandparent left the afternoon thanking the school for the community spirit and for such a glorious afternoon spent with their grandchildren."
At Goldfinch Primary School the children and families had a wonderful afternoon with a class picnic where the children enjoyed traditional English desserts they'd made earlier in the day. There were garden games and the families treated to a whole school performance of the National Anthem and the Jubilee anthem "Sing" written by Gary Barlow.
Headteacher Emilie Haston expressed her thoughts on the occasion, saying: "A group of children in Year 2 were talking together whilst decorating their cake saying, 'This is THE best day ever!' and the others were keen to agree. Families commented on the wonderful atmosphere and one father told me that he thought the children in Early Years were incredibly well behaved and were thoroughly enjoying the picnic and how they will remember this for years to come."
See more pictures on the Jubilee celebrations around Wandsworth