Friday's soaring temperatures mean a slightly earlier start for waste and recycling collections
Published: Thursday, June 16, 2022
Residents living in Balham and in the Northcote area of Battersea are being advised that due to the sweltering temperatures forecast for tomorrow (Friday), their refuse and recycling collections will commence slightly earlier than usual.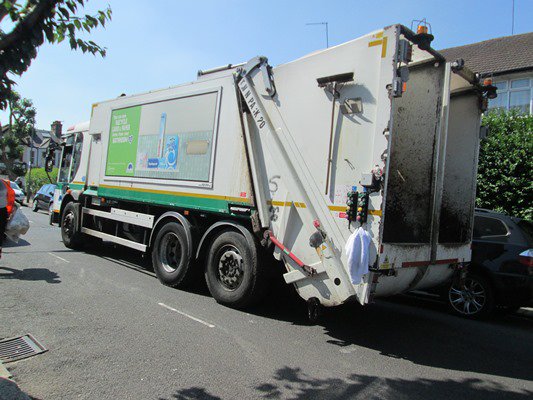 The decision has been taken to allow collection crews to start work half an hour early so they can complete the task before the hottest part of the day.
This means that residents should ensure their refuse and recycling is ready for collection from 5.30am onwards instead of 6am. Most people will be unaffected by the change because they leave their refuse and recycling sacks out for collection the night before.
However for early risers who prefer to put their sacks out on the morning of their scheduled collection they will need to do so slightly earlier than normal tomorrow.
A council spokesman said: "Our refuse and recycling crews do an amazing job in all weathers – but It's a physically tough and gruelling job at the best of times, and in a heatwave it becomes that much more difficult.
"In order to safeguard their welfare the council has agreed they can start work slightly earlier tomorrow so they can finish the job before the rising temperatures become intolerable.
"As a result we would urge residents in these parts of the borough to please make sure their binbags and recycling sacks are out and ready to be collected from 5.30am onwards."
For more information about refuse and recycling collections and to report a missed collection, please visit www.wandsworth.gov.uk/waste.