Drop-in sessions this week for people who want to find out more about plans for Battersea's Shillington Park playground refurbishment
Published: Tuesday, June 21, 2022
Families living in Battersea can attend two drop-in sessions this week to find out more about plans to refurbish Shillington Park junior and toddler playground and outdoor gym.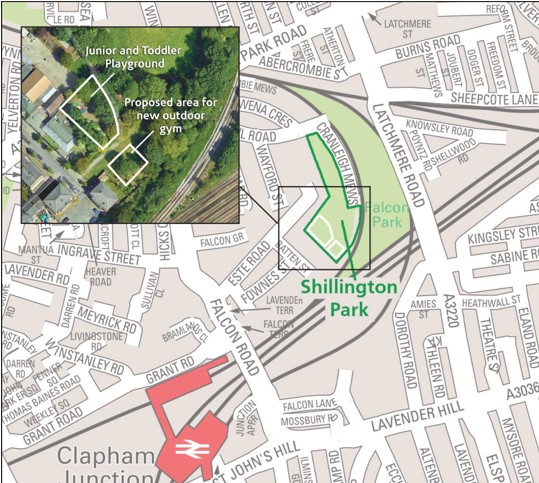 Staff from the council's leisure and culture contractor Enable will be on hand to explain the three options currently being considered for the new-look playground and outdoor gym.
These information sessions will help people determine which of the three choices they prefer for the new-look facilities.
The drop-in sessions will be held by the play area in Shillington Park at the following times.
• Thursday, June 23 between 3pm and 6pm.
• Saturday, June 25 between 10am and 1pm.
People can have their say on which of the designs they favour by taking part in the ongoing public consultation which is scheduled to run until July 11.
Once the consultation has concluded, all of the public's feedback will be carefully considered to shape the ¬final design for the refurbishment.
To take part in the consultation please visit https://haveyoursay.citizenspace.com/wandsworthecs/shillington-phase2-21/.
People who would prefer a paper copy or in another format can email parks@enablelc.org.