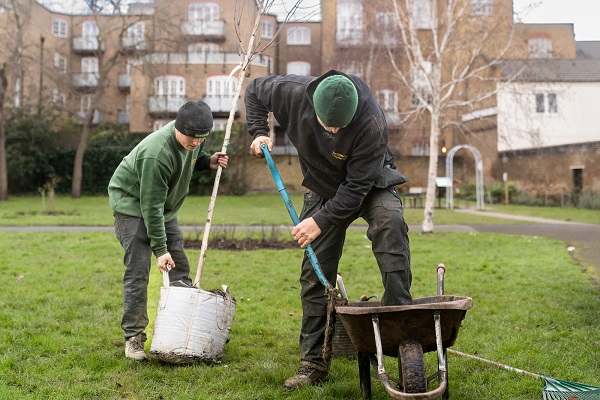 Planting carried out over the past two weeks has included new trees for Leader's Gardens in Putney, Coronation Gardens in Southfields, Wandsworth Common and Furzedown Rec.  
Species include London plane, cherry, lime, pear, crab apple, rowan, oak, hazel, whitebeam, maple, hornbeam and birch.
The council, working with its contractor Enable, looks after around 62,000 trees in parks, commons and open spaces. Around 15,000 already grow in streets and on housing estates, plus many more growing in private gardens.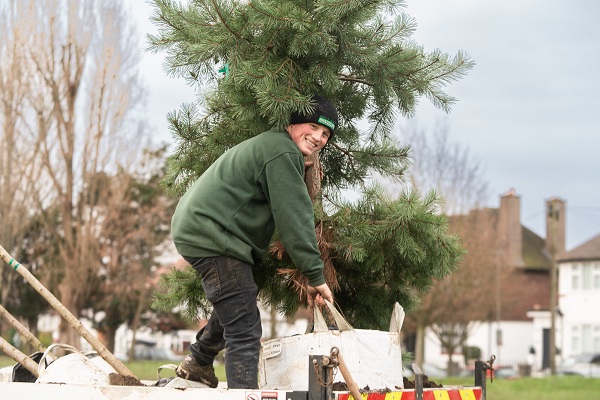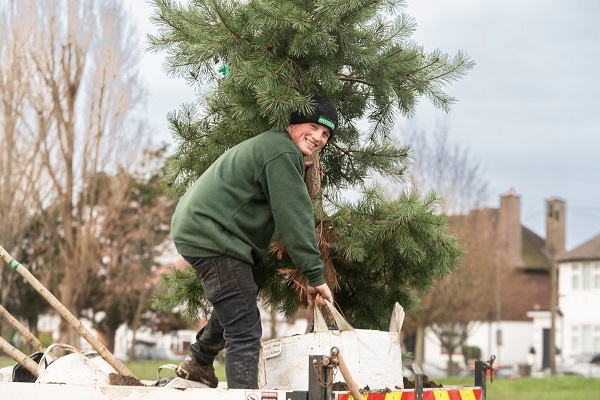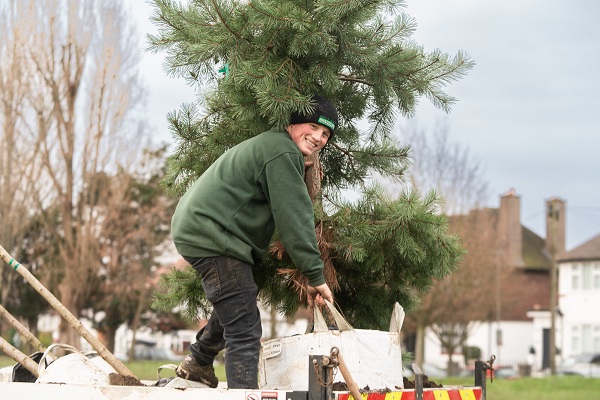 Planting in Furzedown Rec
In addition to the annual council tree planting programme, other recent planting has included a new avenue in King George's Park of 50 cherry trees donated by the people of Japan, and planting by the Friends of Wandsworth Common to mark their 150th anniversary. Planting of trees, shrubs and seasonal plants is also being carried out in the Thessaly Road area in Nine Elms as part of the council's improvements to the area funded by local developers.
Wandsworth has recently published its new Tree Policy setting out how it will plant, manage and look after the borough's trees, with input from professionals, community groups, parks friends' groups and the Wandsworth Tree Wardens.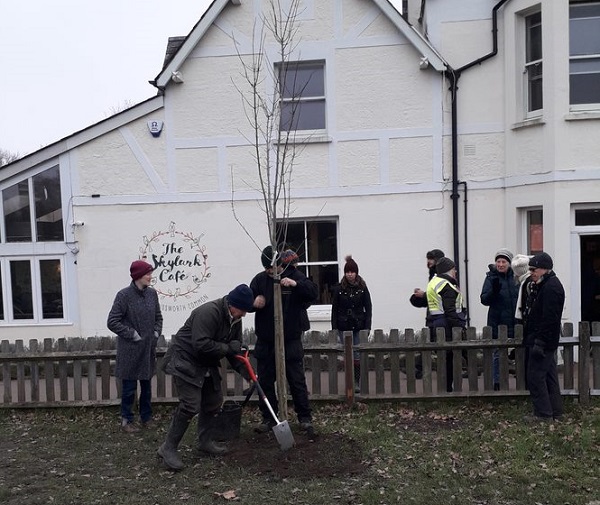 Planting one of 15 trees in collaboration with the Friends of Wandsworth Common
The policy sets out a 'right place, right tree' approach to make sure the correct species in planted in the right area – for example some trees thrive in parks, but struggle on streets.
It also looks at how to prevent as many trees as possible from being felled The council has already made around 450 Tree Preservation Orders across the borough protecting more than 8,500 trees.  
Cabinet member for parks and open spaces Cllr Steffi Sutters said: "Trees are vital for the borough's biodiversity, as a way of mitigating climate change and of course because they look beautiful and help improve the health and wellbeing of our residents. I'm pleased to see this year's planting going so well, and I look forward to seeing the new trees grow and thrive." 
Read information on trees and biodiversity, including a guide to tree planting in private gardens, at wandsworth.gov.uk/together-on-nature.