Using direct debit to pay council tax will mean quicker payment of Government's £150 rebate to help cushion fuel bills for lower income households
Published: Friday, February 11, 2022
Residents in nearly 90,000 homes in Wandsworth are set to receive a £150 cash payment following an announcement by the Chancellor in response to rising energy bills.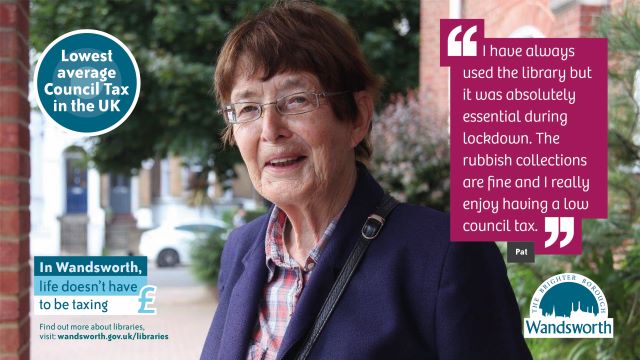 The money will be paid to 88,000 Wandsworth households in council tax bands A to D. This represents 59 per cent of all the borough's homes.
And in order to make sure the cash can be promptly paid to these households, town hall finance chiefs are urging residents to sign up to pay their council tax bills by direct debit.
Signing up to the direct debit method of payments means households will receive their £150 payments quicker because the town hall will already have their bank details.
And using direct debit means they shouldn't have to worry about missing a payment, won't have to visit the town hall and queue up to make a payment while at the same time they will be covered by the direct debit indemnity which guarantees refunds if their bank makes a mistake.
Using direct debits also reduces the cost of administering the council tax system, which means savings can be passed back to residents in the form of lower bills.
The council's budget and finance spokesman Cllr Kim Caddy said: "The Government has said it is making these £150 payments to help cushion the impact of rising household energy bills and we stand ready to make sure local people receive the cash as quickly as possible.
"While we await precise details from the Treasury about how this council tax rebate system will work, we are urging people who haven't already done so to sign up to pay their council tax bills by direct debit. Those that do so will receive their rebate quicker than those whose bank account details we don't have.
"And signing up to pay by direct debit helps us reduce our back-office costs, and lower costs for us means the lowest possible bills for our residents."
There are two easy ways for Wandsworth residents to sign up for direct debits. They can do it online or by using the automated telephone system available by calling (020) 8871 7799.