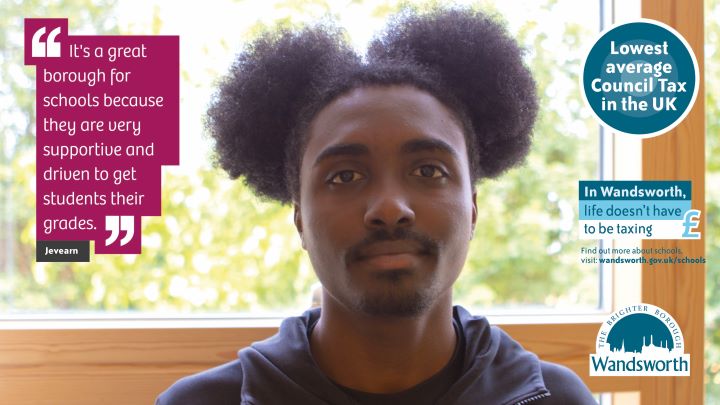 Government cash support to schools in the borough is increasing to 5.33 per cent per pupil at Wandsworth's primary school and by 5.65 per cent per pupil for those at the borough's secondary schools.
In cash terms, the increase is equivalent to around £340 per child. This uplift in funding will be delivered from April onwards.
Children in Wandsworth receive significantly more in funding per pupil than most other parts of the capital. Primary age pupils in the borough are funded at an average of £5,573 compared to a London average of £4,786. This is mirrored at secondary level where the figures are £7,195 in Wandsworth compared to a London average of £6,213.

The council also adds a further top up of £450 per population in education support services – one of the highest in London and across England.

The borough's extensive network of special schools will also see a rise in their level of Government funding of five per cent before additional amounts for pupil growth are taken into account. This comes on top of a council funded boost to special needs provision worth £5m which was approved by councillors in November.

Wandsworth's cabinet member for education and children's services Cllr Will Sweet said: "This extra funding is great news and will help ensure our young people receive the best possible education.

"Currently 92 per cent of Wandsworth's primary schools are classed as either good or outstanding and our primaries continue to strongly outperform others across the country. This extra funding will help cement and reinforce that position."

• A series of teaching and learning schemes are helping children in Wandsworth recover from the time they missed at school during the pandemic. A borough-wide programme worth more than £6m is providing children with additional teaching and learning opportunities has helped identify gaps, accelerate progress and raise aspirations.