Fitness coaches at the centres have received industry-accredited qualifications and are ready to provide support on a one-to-one basis or remotely. This includes a personalised exercise programme, lifestyle and dietary advice and regular monitoring.  
More than two million people in the UK are struggling with the effects of COVID-19. For many, their experience is transformative and far more profound than an acute cough, fever, and period of isolation. 
The leisure centres are managed by Places Leisure on behalf of Wandsworth Council.  The course has been funded by Places Leisure and Travis Perkins Managed Services.  
Ed Lane, Places Leisure Contract Manager, for Wandsworth said: "Thankfully, most individuals who contract COVID-19 do not require hospitalisation. However, a period of recovery and restoration is vital for anyone who experiences COVID-19. Many people push themselves too far too soon, which not only decreases their speed of recovery, but can also lead them to Long-COVID. 
"Our COVID Recovery Programme has been designed to offer support and inform COVID patients to make the right decisions from the start, so that they can recover as quickly as possible, avoid longer-term complications and make the virus a part of their past."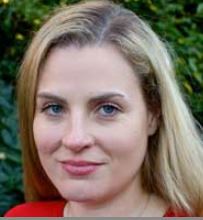 Wandsworth Council's health spokesman Cllr Clare Salier (pictured right) said: "Long-COVID can be a chronic, life-changing condition, and it's imperative people receive treatment. We're proud to work with Places for People to make this help available in our leisure centres at the heart of our community. Please get in touch with your nearest participating centre if you think you may be eligible."  
The centres offering the course are  
Balham Leisure Centre 
Latchmere Leisure Centre 
Putney Leisure Centre 
Roehampton Sports and Fitness Centre 
Wandle Recreation Centre  
Tooting leisure Centre  
Find out more here. If you want to take part you can self-refer. Just follow the link to your nearest centre and email them.