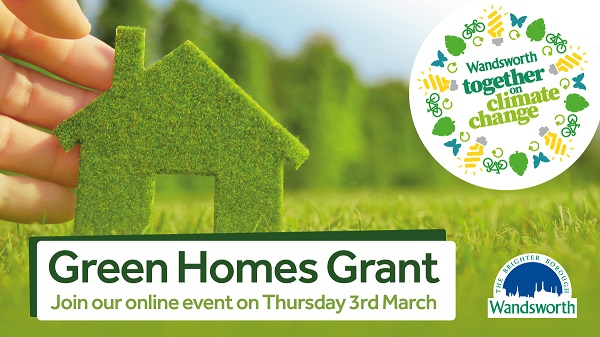 The grant provides up to £10,000 to improve the energy efficiency of privately owned homes. It is targeted at local households with a low income whose properties offer poor energy efficiency.  
Improving their home's energy efficiency could save these residents up to £600 a year. The types of work carried out could include air or ground source heat pumps, insulation, double glazing and solar panels. 
Eligibility for the Green Homes Grant has recently been expanded meaning more homes in the borough are now eligible for funding to improve the energy efficiency of their homes. 
To be eligible for the grant households must have a household income of £30,000 or less and live in a property with an EPC rating of D, E, F or G (the four lowest EPC ratings). Residents can check the EPC rating of their homes here. You must own the home or rent from the owner. 
Both homeowners and landlords are eligible to apply for the scheme.  Where a property is rented, the landlord must contribute a minimum of one third of the total cost. Owner occupiers are not required to make a contribution. 
The process is easy and eligible applicants will be supported by the council's delivery partner - Wandsworth based WarmWorks.  
The online drop-in event will be hosted by Wandsworth Council's Climate Emergency lead officer, Andrew Hagger.  
The event will cover who is eligible for a Green Homes Grant, the process of applying and what the home improvements will look like. There will be an opportunity to ask questions.  The event will be recorded and made available on the council's website for those unable to attend on the night. 
The virtual drop-in event will take place on Thursday, March 3 at 5pm. Register here.  
The council's climate change spokesman Cllr Kim Caddy said: "Private homes are a major source of emissions, so it's important that as many people as possible take advantage of this opportunity to switch to cleaner, more efficient energy sources.  Please sign up to the drop-in session to see how a Green Homes Grant could help you." 
To find our more visit www.wandsworth.gov.uk/ghg