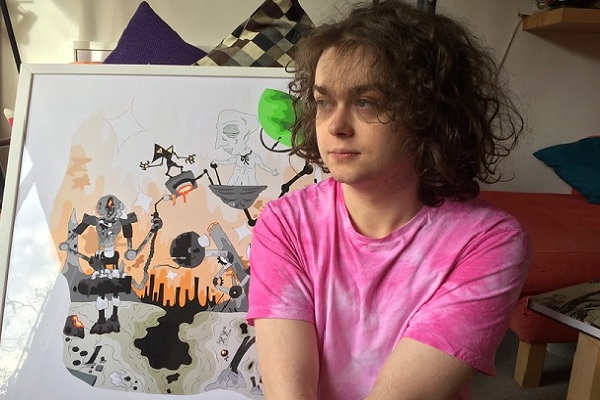 The four artists, Sena Appeah, Theo Chaudoir, Louis Morel and Merlin Summers, work across different mediums – from painting and illustration to animation and games design – and draw upon their experiences, identities and locality to inform their work.
They'll now receive tailored mentoring and support from RCA staff and students, as well as financial support to take part in WAF 2022 and the opportunity to showcase their work in a group exhibition at Outlined Gallery in Nine Elms.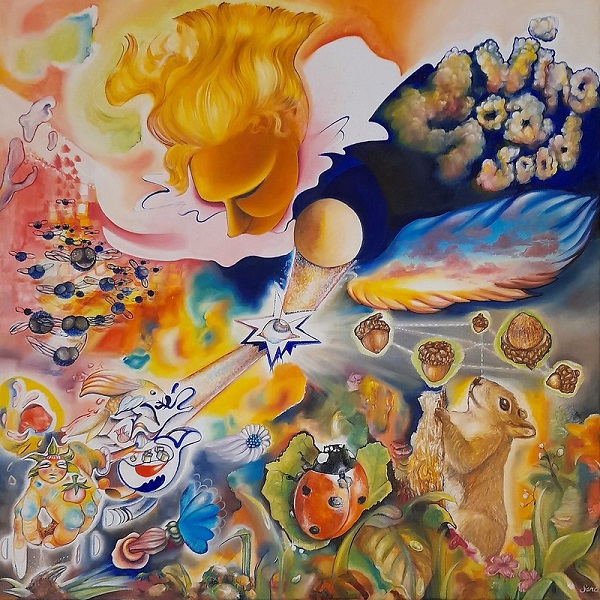 Sena Appeah
After the exhibition, which is set to take place from 10 to 26 June 2022, Outlined Gallery will feature each bursary recipient's work on their website for 12 months with options to create prints for the public to buy – providing a financial revenue stream for each artist at the beginning of their career.
The winners were selected by a panel made up of Ken Neil, Dean of the School of Arts & Humanities at the RCA; Anna Vickery, Interim Arts Programme and Partnership Manager, Wandsworth Council; and Greig Scott, Joint Managing Director, The Logical Choice Group and Outlined Gallery.
Praising the breadth of applications for the bursary and quality of the winning artists, Ken Neil, Dean of the School of Arts & Humanities said:: "I was very impressed by the applications and the quality of the work being done. Our shortlisted artists are creating works that are connected in interesting ways to contemporary times, and to the experience of living in our city. I very much look forward to the exhibition opportunity for these artists and know that they will make very good use of the mentoring inputs as well."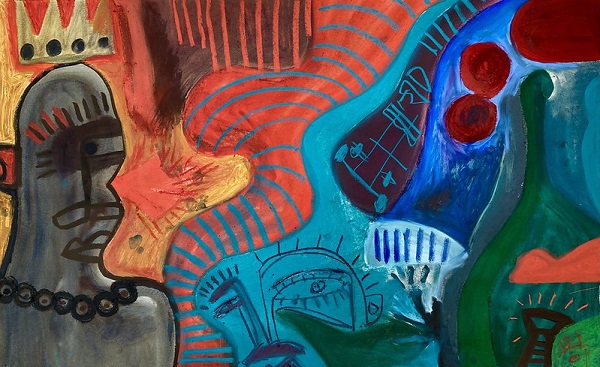 Theo Chaudoir
Wandsworth Council's Cabinet Member for Community Services and Open Spaces, Councillor Steffi Sutters, said: We are delighted to be teaming up once again with the Royal College of Art to support young artists in the borough. Wandsworth Council is dedicated to developing young talent, supporting creative businesses, nurturing relationships with local cultural partners and building professional pathways for the next generation of artists and creatives.
"This partnership with the RCA builds on the wonderful success of the Wandsworth Artists' Open House bursary scheme in 2018 and 2019, and it's very exciting that Outlined Gallery, a new contemporary gallery for Nine Elms, will be exhibiting the work of these four talented local artists as part of their first Wandsworth Arts Fringe festival."
Wandsworth Council's arts services supports local artists and the borough's cultural infrastructure, ensures local residents have the opportunity to participate in and enjoy culture, and runs projects and events including the borough's annual flagship festival Wandsworth Arts Fringe.  
Find out more at