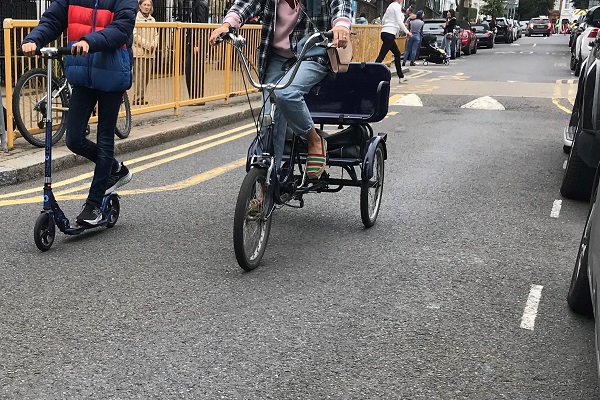 Public consultations are now underway into plans to introduce School Streets at John Burns primary school in Battersea, Beatrix Potter in Earlsfield, Southmead in Putney and at neighbouring Ibstock Place and The Alton primary school in Roehampton.
Local residents and families at these schools have been invited to online workshops, where they can raise questions and make suggestions on the design of these schemes.
The council is also working with another three schools in the borough - two in Tooting and one in Wandsworth - in drawing up proposals and a programme of engagement and consultation for their School Streets.
There are already 19 School Streets schemes across the borough supporting children at 20 schools. The initiative sees the roads containing school entrances turned into traffic-free zones when pupils arrive in the mornings and leave in the afternoons.
Their introduction is part of the town hall's efforts to boost road safety, support walking and cycling and help improve air quality.
To improve safety levels and deter drivers from encroaching into School Streets when they are in operation, ANPR cameras which recognise vehicle number plates have been introduced at some locations. Others use barriers to preserve these traffic free zones when the schemes are operating.
Vehicles that are exempt from these restrictions include those driven by residents who live inside the School Street zone, disabled motorists who possess a blue badge, parents or carers of disabled children who hold a WAND card, care workers and taxis visiting an address inside the zone.
Motorists are alerted to the presence of a School Street by road signs displayed prominently at entrances to these zones, while at some locations retractable bollards and temporary barriers are used to further deter vehicle access.
Vehicles already parked in a School Street before its hours of operation come into effect can leave without being penalised or impeded. The schemes do not operate in the school holidays or at weekends.
Schools engaged in the programme will also be supported by Sustrans (the walking and cycling charity) which will offer a range of behaviour change activities such as cycling sessions, mapping activities and free Dr Bike maintenance checks.
Transport spokesman Cllr John Locker said: "We know that these schemes help make children's journeys to and from school safer, but it's important we listen to the views of parents, teachers, residents and businesses to make sure we get these measures right.
"Encouraging families to walk or cycle to school instead of travelling by car is a key aim, as it's better for both physical and mental health and also helps efforts to deliver better air quality too."
Schools and education spokesman Cllr Will Sweet added: "Keeping children and their parents safe on the journey to school is of paramount importance. These schemes help achieve that goal which is why I'm a big fan of these initiatives."
The continued expansion of the School Streets programme is one of several actions promoting active travel in the council's Climate Change Action Plan.
To take part in the consultations and view maps showing where these new School Streets would operate, please visit the council's website. People who would prefer to fill out a paper copy of the questionnaire or need a copy in a different language or format, should email schoolstreets@wandsworth.gov.uk with 'School Street Consultation' in the subject line.
The consultation concludes on February 25.
If these plans proceed on a trial basis, a further consultation exercise will be held for each proposed School Street during the first six months of operation so that local people and businesses have a chance to give additional feedback.
For information on who is eligible to apply for an exemption to the restrictions and how to apply please visit the School Streets exemptions page on the council's website.
For more information about the scheme and how it operates please see these FAQ's.
A list of all the local schools participating in the scheme and their times of operation can be found here.
Schools can register their interest in joining the scheme by emailing schoolstreets@wandsworth.gov.uk.