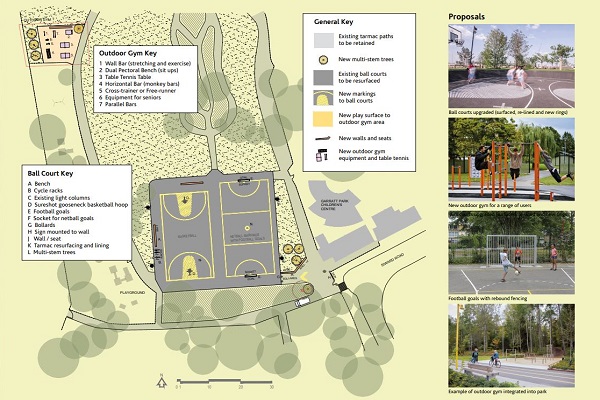 The results of two previous consultations have fed into a final design  for the upgrade. Now further engagement will be carried out to gather any final comments from the public, especially on possibly making the court available for football and netball, and on the equipment for the gym. 
The £200,000 scheme has been funded by the Wandsworth Local Fund, a charge made on developers to support new and improved facilities for local communities.   
If you have any questions, drop-in sessions will be held on the park's basketball court on:  
Thursday March 17, 3pm to 6pm 
Saturday March 19, 11am to 1pm  
You do not need to book – just turn up 
The park is managed on behalf of the council by Enable Leisure and culture. Follow @EnableParks for updates.  
Take part in the online consultation.  
The deadline for comments is March 25. 
If you would like a paper copy, email parks@enablelc.org or call (020) 3959 0060.