Wandsworth Council celebrates 50 years of resident participation
Published: Monday, August 8, 2022
On Monday 1 August, the Mayor of Wandsworth, Councillor Jeremy Ambache, welcomed 37 residents involved with engagement in the borough, including representatives of 24 resident associations and resident management organisations, in celebration of 50 years of resident participation.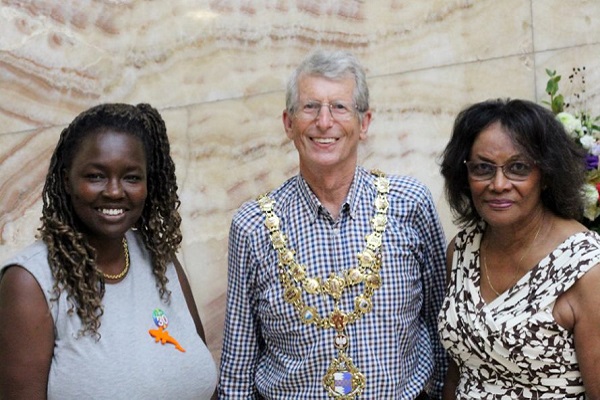 The first residents housing panel was established in 1971 and marked the birth of resident engagement within Wandsworth. Since then, the role and structure of resident participation has changed significantly.
The Mayor delivered a speech alongside senior council officers and Marlene Price, Vice Chairperson of the Borough Residents' Forum. He said:
"The positive impact that the residents' associations, housing community champions, resident participation officers and all those involved in resident engagement have on the community is abundantly clear.
Resident involvement has become far more inclusive and diverse throughout the borough, with a more balanced split between leaseholders and tenant involvement. 
"We have developed a strong group of people that are able to lead and support residents and the most vulnerable in society."
The mayor also highlighted the importance of resident involvement in council decisions to create a transparent, democratic and progressive borough.
Marlene Price, said:
"We have shaped the policies over the years.  When we had issues with nuisance dogs we helped with the formation of the Dog Warden service. Then we helped to formulate the Emergency Patrol Unit now the Estate Services Officers.  We were asked to review and redraft the Tenancy and Lease Conditions. We helped with the Estate Parking Regulations Scheme, the Stock Options appraisal and various contracts including the Masterplan of the Winstanley and York Road Regeneration."
She added:
"It is very important that our estates have a Residents Association.  There are many that do not and without their unified voice it is so difficult to get things done for the benefit of all of their fellow residents."
Resident associations played an important role during the Covid-19 pandemic, providing vital services to local people. Resident Management Organisations found volunteers to make food deliveries to vulnerable residents and also partnered with City Harvest so that weekly free emergency food was delivered to resident estates.
Councillor Kemi Akinola, Deputy Leader of the Council and Cabinet Member for the voluntary sector, business engagement and culture, said:
"I want to express our heartfelt thanks to all of those that give up their time to be involved in resident associations. We recognise the valuable work you do for your communities and the vital contribution you make to resident engagement across the borough. Wandsworth wouldn't be the borough it is without your hard work."