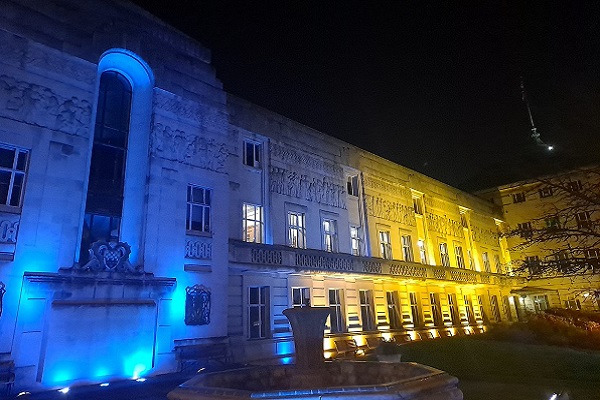 Ukraine Independence Day on August 24 marks the country's declaration of Independence from the USSR in 1991.  
Wandsworth has been flying the Ukrainian flag since the start of the war six months ago and has worked with local people to help 620 Ukrainian refugees.  Sponsor families have opened their homes to people fleeing the war, and the council has worked to ensure their welfare, secure school places for children and provide specialist support. 
Wandsworth has a long history of helping refugees, most recently from Ukraine, Afghanistan and Syria.  It is now a non-awarded member of the City of Sanctuary movement and is working towards being awarded full Borough of Sanctuary status.   
Deputy council leader Cllr Kemi Akinola said: "We are proud of our support for Ukraine refugees, and all people fleeing war and persecution. By illuminating Wandsworth Town Hall we are showing our continued support of the people of Ukraine and their fight for freedom." 
Find out more about the support available to Ukrainian refugees.  
This year's Wandsworth Civic Awards will include two awards to recognise people who have gone above and beyond to support people affected by the war. Find out more.