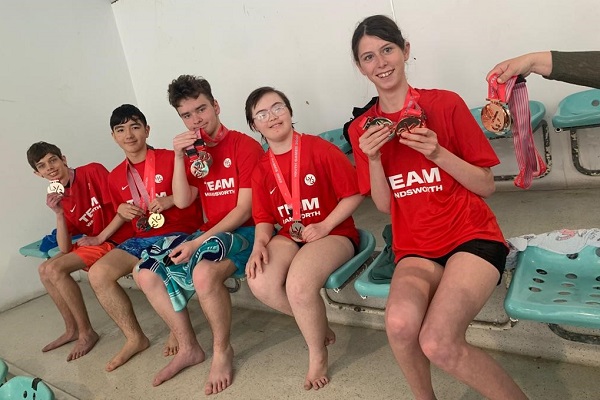 This multi-sport event offers opportunities for people aged 7 to 18 to grow and excel in their field. All 32 London boroughs plus the City of London take part and events are held across nine months at various venues including the Olympic Park and Aquatics Centre.
All Wandsworth's team members excelled, with particularly strong performances from the Boys Volleyball, Girls Netball (pictured below), Boys and Girls Para Swimming team, Girls Hockey, Boys Archery, Para Athletics 100m and Shot Put, Girls Football and Boys Rowing.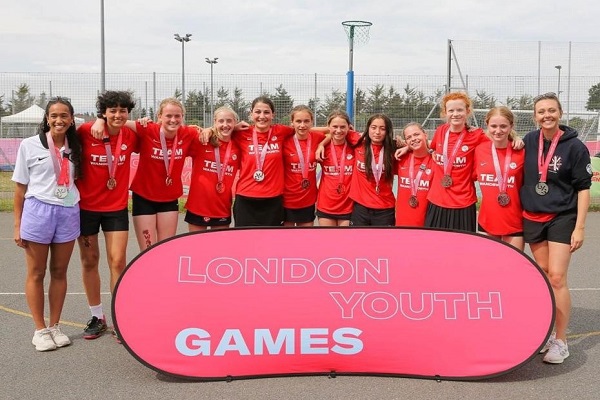 Boys Aquathlon were crowned London Champions and the Girls Table Tennis team were presented with the 'Respect the Games Award' for good sportsmanship and a friendly attitude.
More than 500 young Wandsworth athletes have been involved in the trials and training process, receiving free training before being selected to represent the borough. Team Wandsworth is supported by the Enable Community Development Team, on behalf of Wandsworth Council.
Cabinet member for the environment Cllr Judi Gasser said: "I know how hard these young people work, as well as the hard work and dedication put in by coaches, parents, schools and clubs, so I'm delighted to their efforts rewarded.
"We will continue to work to give our talented young sports people the training and opportunities to compete that they need in order to excel."
There are a wide range of sporting and other activities for young people taking place across Wandsworth this summer as part of the council's Wandsworth Connected: Summer Fun scheme. Find out more