Take a short survey about childhood vaccinations and you could win £100
Published: Friday, August 26, 2022
Are you a parent or a carer of a child under 5 in Wandsworth? Vaccinations are offered to all children from 8 weeks old to protect against infectious diseases. Please complete this survey to help the NHS understand your views towards vaccinating children in South West London.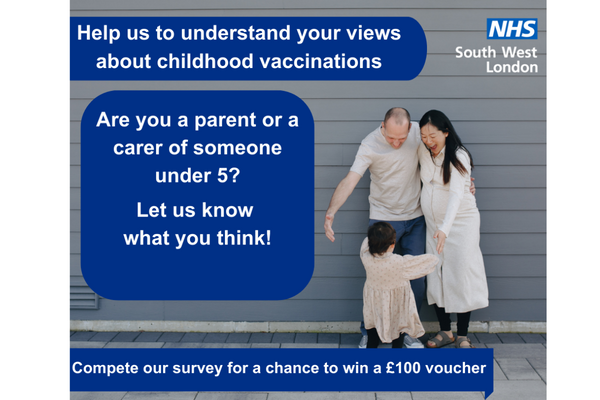 Find out more about childhood vaccinations
The survey should take about 5 minutes.
At the end of the survey, you can choose to take part in a prize draw to win a £100 voucher.
All the information you provide in the survey will be private and confidential. It will be managed by the NHS in line with the Data Protection Act and General Data Protection Regulations (GDPR). The NHS will not share survey information with any third parties.