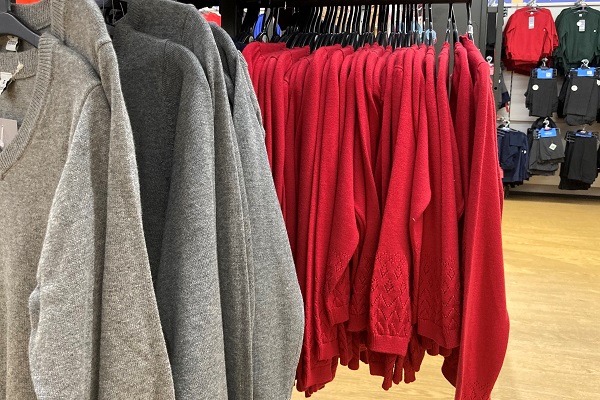 The new School Uniform Support Scheme will mean families struggling financially will not have to pay for costly school uniforms when they transition to their next school. It's anticipated that more than a thousand children will benefit.
The scheme is being set up via an emergency standing order so that it is in place in time for the start of next term. Vouchers worth £31 will be given for children moving into reception classes, and £150 for children moving up to secondary school.

A decision was made in July to draw up and fund a package of measures to support financially vulnerable households. The uniform element will cost up to £140,000. Other measures include food vouchers throughout the summer holiday so children can continue to receive a free meal.
The clothing vouchers will be provided in a similar way to the food vouchers, via a dedicated website and app. Eligible families will be contacted by the council and invited to use the vouchers, which they can redeem for cash and use to buy the uniform at a shop of their choice. Schools will also make families aware of the scheme early next term, and retrospective payments could be made to families who are eligible who have already paid out.
The council will also hold discussions with schools to explore ways to reduce the cost of uniforms in future years.
Cabinet member for children, Cllr Kate Stock, signed the standing order this week and has welcomed the scheme.
"People across Wandsworth are facing an unprecedented and continued cost of living crisis. Families have difficult decisions to make, and we are determined to help them whenever we can – it shouldn't be a choice between paying for fuel or buying a uniform," she said.
"That's why I am pleased to get this scheme underway without delay. It will mean hard-pressed families will not spend the rest of the summer holidays worrying about another looming shopping bill.
"We will make the vouchers easy to access and use and look forward to all Wandsworth children turning up to school looking smart, full of confidence and ready for the year ahead."
For more information about the scheme please visit the Family Information Service website.