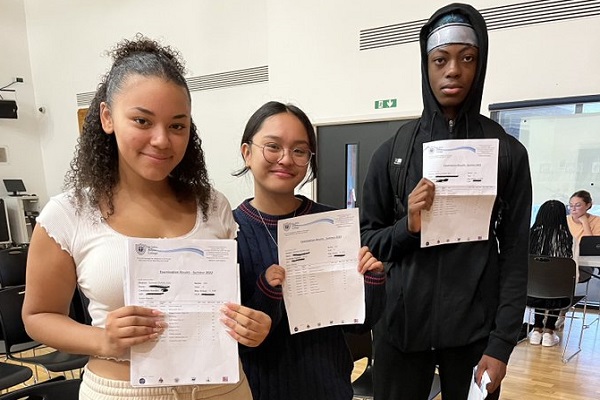 The council's education spokesperson Cllr Kate Stock said she was "immensely proud" of students' hard work, and thanked parents, teachers and school staff for the support they offered.
"I want to congratulate students who, despite the disruption to their education caused by the pandemic, achieved outstanding results. I also want to thank dedicated teachers and parents who helped pupils stay positive and focused. Your hard work has really paid off.
"Alongside last week's excellent A-level results we can be justly proud of all our young people in Wandsworth. Now we will get on with working in partnership with parents, children, schools and the community as a whole to make sure all our children reach their full potential and get the opportunities they deserve."
Nationwide GCSE results are slightly lower than last year because exam boards took a different approach to marking during the pandemic but in Wandsworth results are significantly higher than before the pandemic.
With interim results from local schools collated, provisional results show that the 'Attainment 8' score across Wandsworth schools has improved by 4.2 points to 55 since 2019.   
Attainment 8 measures the achievement of an individual student across their eight best performing subjects. The increase is roughly the equivalent of half a grade improvement in all subjects for all pupils since 2019.
Results in English and maths were particularly strong with the proportion of students achieving grade 5 or above increasing by nine per cent in English and 12 per cent in maths.
In the English Baccalaureate (EBacc) achievement at grades 9-4 increased by six percentage points to 46 per cent.