Council leader outlines additional support for borough's charities and voluntary groups
Published: Monday, August 1, 2022
Council leader Simon Hogg has set out plans to provide additional funding to the borough's network of voluntary organisations and charities so that they can help residents struggling in the face of the cost-of-living crisis.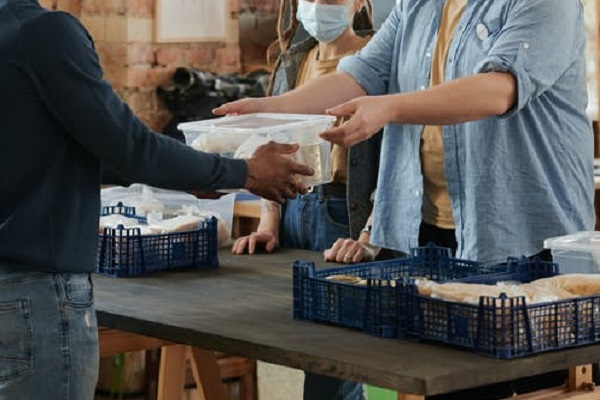 He has outlined proposals to inject an additional £100,000 in funding to local grassroots organisations that benefit residents across the borough.
And he has announced plans for an independent review of the way the council works in tandem with these community groups with the aim of strengthening that relationship and encouraging more to become established.
In a report to councillors on the finance committee Cllr Hogg wrote: "As a council we can make a real difference to our residents, but we cannot do this alone. We have amazing community and voluntary organisations who support our residents, as we saw so powerfully during Covid.
"These organisations are based in our communities and are therefore well placed to support residents who know them and who can engage with them easily. It's therefore time to have a real dialogue with our voluntary and community sector, to gain insight and a better understanding of the needs and gaps to make sure we get it right first time.
"To achieve this, we will commission and support an independent needs analysis of the voluntary and community sector; the findings of which will form the basis of any future voluntary infrastructure development in Wandsworth with the aim of making Wandsworth the place in London to start, run and grow a charity.
"We will also support our local voluntary and Community Sector (VCS) to work with local residents, particularly during the current cost of living crisis. To ensure our VCS has the capacity to do this we will invest £100,000 to deliver medium level grants to support ongoing cost of living interventions. This funding will be allocated over the summer to ensure assistance to residents is delivered as quickly as possible."
Cabinet member for the voluntary sector, business engagement and culture Cllr Kemi Akinola added: "We are truly blessed in Wandsworth to have an absolutely inspiring array of charities, community groups and voluntary organisations that are responsible for some really amazing work across our community, improving people's lives, supporting the vulnerable and caring for others.
"As a newly elected administration we are committed to working closely with them in support of the vital role they play in making Wandsworth a safer, healthier and better place to live."