Cllr Stock (pictured below right) said the results were testament to the hard work and determination of all the young people who sat this year's exams.
And she praised teaching staff for their efforts in supporting their students and for helping them achieve such good results.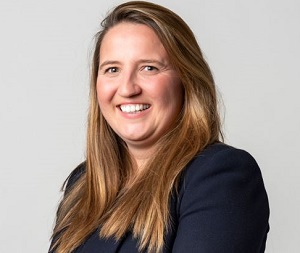 She said: "I'm delighted that so many young people in Wandsworth have done so well in this year's exams, especially given the disruption to their schooling as a result of the pandemic. They have worked really hard and shown great character in overcoming these difficulties and achieving such success.
"It has been a difficult time too for teachers and teaching assistants over the past couple of years so I'm really pleased that their professionalism and dedication has been rewarded in this way.
"I would like to wish all the young people who've received their results all the best as they look ahead to the next stage in their lives, be that entering the world of work or going on to further education."
Nationwide this year's results are slightly lower than last year. Exam boards took a different approach to marking during the pandemic.
This year's results are significantly higher than before the pandemic showing the progress students are making. The students' success is particularly significant as their GCSE year coincided with the pandemic, so these were the first public exams they had ever sat.
With interim results from local schools collated so far - and with some schools still to provide their data – provisional results show that the proportion of A* grades was 11 per cent – an increase of six per cent from 2019.
Almost all pupils – 97 per cent – passed with an A* to E grade, with the proportion of grades A* to B increasing to 54 per cent – up eight per cent from 2019.
In vocational qualifications, including BTECs, more than a third of grades awarded were distinction or better.