Battersea Park, Battersea Park SW11 4NJ
About Battersea Park
Opening times: 8am until dusk
Access to park facilities: park gates open 6.30am to 10.30pm
Battersea Park is a large (200 acre) Victorian park, built between 1854 and 1870. It has a riverside promenade, a large lake, many notable trees and ecological areas, children's play areas, a children's zoo, the Pump House gallery, ceremony venue and sports facilities.
In the park
Approved ceremony venue
Dog control map
Parking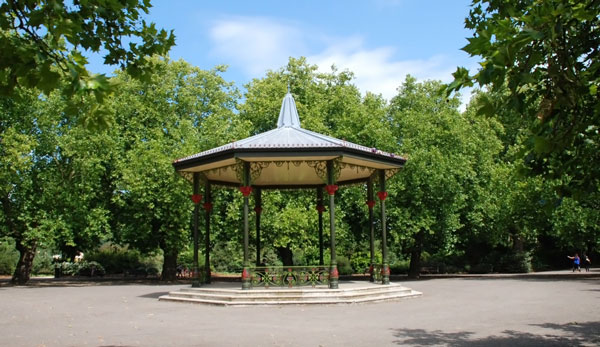 Main gate
Pedestrian access at Albert Bridge Road, Prince of Wales Drive and Queenstown Road (SW11 4NJ).
Other gate(s)
Vehicle access at Albert Bridge Road, Queenstown Road and Queenstown Circus.
Park management
Parks and open spaces are managed by Enable on behalf of Wandsworth Council.
Contact
Website: https://enablelc.org/parks/
Address:
Battersea Park, Battersea Park SW11 4NJ