Clapham Sect - Green Plaque site
About Clapham Sect - Green Plaque site
A group of Evangelical Anglicans persistently battled for the abolition of slavery, held their first meetings in Battersea Rise House.
The house built during Queen Anne's reign was the home of Henry Thornton a banker and leading member of the Sect.
William Wilberforce lived there for four years and the house became the unofficial headquarters of the anti-slavery movement. Battersea Rise House was sold by the Thorntons in 1907 when it was demolished.
Location: 5 Canford Road, SW11
Unveiled: 17 December 2010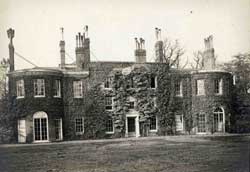 Contact
Send details of a suggestion for a Green Plaque to the panel
Email: wandsworth.libraries@gll.org