Winstanley and York Road Demolition Phase 1
The Land North of Grant Road (or Construction Phase 0) is the initial phase on construction on the Winstanley and York Road estates. Works began on site in December 2018 and are due to be completed in September 2020.
Blocks A, B and C
The Phase 0 scheme comprises of:
Initial demolition of existing garages and games area (blue pitch) and removal of trees
Construction of Block A: seven stories (affordable housing: 46 apartments)
Construction of Block B: five stories (community building: school and church)
Construction of Block C: 19 stories (residential tower with commercial uses on ground floor: 93 private sale apartments)
Construction of a new temporary road linking Thomas Baines Road to Grant Road via Weekly Square
Reconfiguring the road layout for Thomas Baines Road to create a new one-way street from Grant Road
The scheme on the Land North of Grant Road delivers 139 homes, of which 46 are new Council homes for some of the residents moving from Scholey House, Kiloh Court and Jackson House. These new homes are delivered on underused car parking areas.
Find out more about Blocks A, B and C exhibition boards. 
Block A
Block A is located at the corners of Plough and Grant Road, neighbouring the Winstanley Estate. It is designed to meet the needs of existing residents, providing 46 one and two bed homes. Block A is available for both tenants and leaseholder/freeholders.
These flats are available for the first phase of decant from Scholey House, Jackson House and Kiloh Court. Residents have been contacted to express their interest, a full resident's choice has been undertaken and allocations are due to take place in Spring.
Block A features:
Easy access to Clapham Junction station
Six fully wheelchair accessible properties
Two lifts
Large balconies
Where need has been identified, level access showers are being provided from the outset. With all flats having the ability to be adapted to provide level access shower facilities if necessary
Modern fire safety facilities have been fully integrated, including sprinklers and heat detectors and up-to-date technology such as MVHR (mechanical ventilation and heat recovery) units
Highly energy efficient
Secure by design, built in accordance with the secure by design standards
Cycle storage
New play facility to be built within the vicinity for under 5 play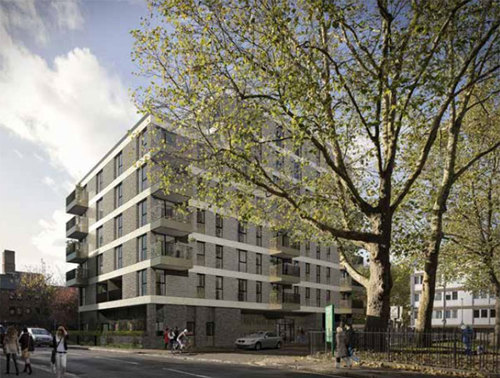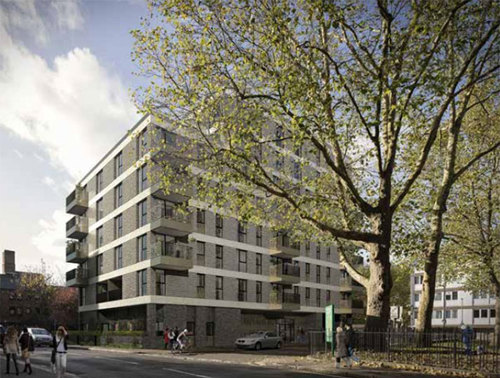 Block B
Block B will be the relocated Battersea Baptist Church and Thames Christian College. This block will be situated between Thomas Baines Road and Sendall Court. There will also be a new community MUGA built between Block B and Block C.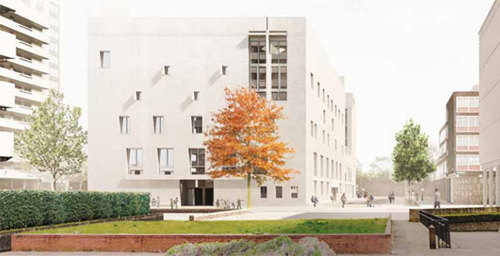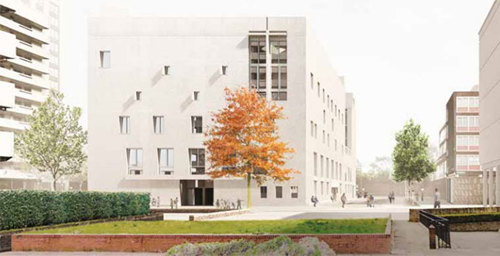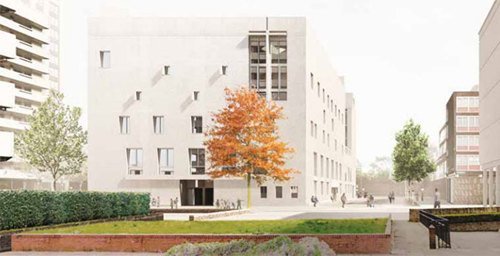 Block C
Consists of 93 private flats which are for private sale. This block will be situated on the corner of Grant Road and Winstanley Road.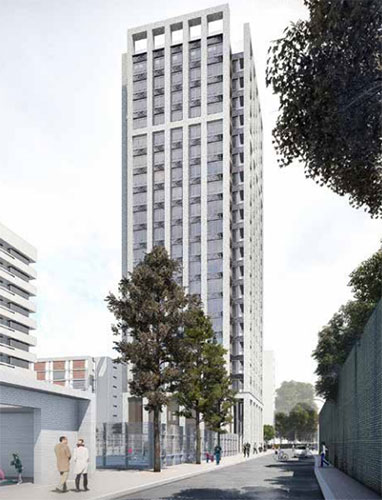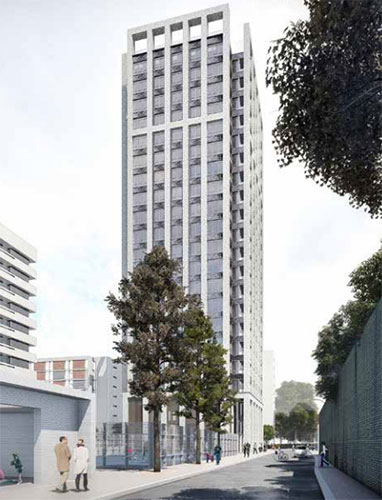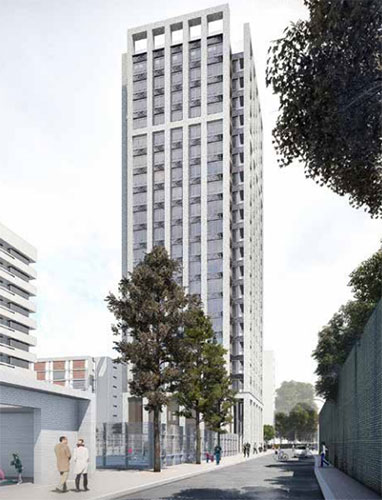 Block 5
Block 5 is the first major block of new build council housing on the main regeneration site. The estimated delivery date for the block is 2022. The block is at the northern end of the site and provides a range of council housing specifically designed for existing estate residents.
The block has three cores each with different heights (13, 6 and 12 storeys) with a maximum of 48 units per entrance (each core has its own entrance), two lifts, protected amenity space to the rear and views across the new park. The building comprises of 136 new affordable units (71 social rent and 65 shared ownership) and commercial units on the ground floor and it will be located on the northern boundary of the Winstanley and York Road Regeneration and it is adjacent to York Road.
Example of 2-bedroom flat (reprovided homes, social rent or equity share) 73m2
Dual-aspect flat / views to the park as you enter the living spaces.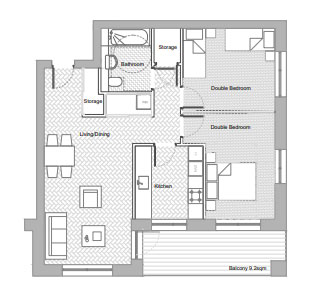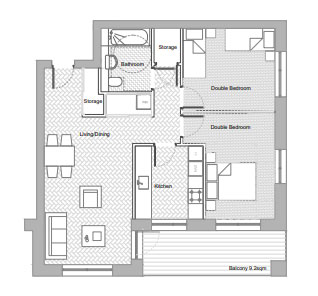 Example 3-bedroom flat (reprovided homes, social rent or equity share) 110.3m2
Views to the courtyard.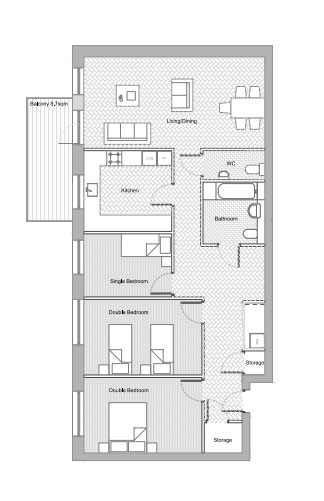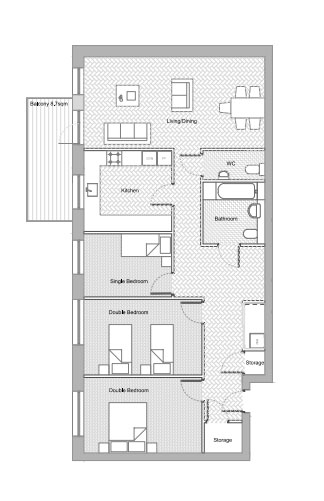 Block 5 will be home to the remaining residents from Scholey House, Jackson House and Kiloh Court who do not move into Block A. The image below shows the view from a balcony on Block 5.