Armed Forces support groups and organisations
We have long been a committed supporter of the nation's Armed Forces. The London Regiment (Army Reserve) has had the title Freeman of the Borough since 1992 following its long local association with its predecessor regiments from the early 1900s. The 2nd Royal Tank Regiment (2 RTR) received the same Freedom in 2011 and the Royal Marines Reserve (RMR) in 2017.
In 2007 we made a public pledge of support, as an employer, for Britain's armed forces reservists. We also support an annual Armed Forces Day event and the first such event was in Battersea Park in June 2009. In June 2012, we signed an Armed Forces Community Covenant.
Afghanistan - support for veterans
The UK government have collated a range of information and support to help members of the armed forces who are struggling as a result of the recent events in Afghanistan.
View support for veterans (GOV.UK)
Wandsworth's military footprint
Wandsworth is home to a range of Reserve and Cadet Units, as well as War Pensioners, Veterans and Service Families. Read the factsheet.
Job vacancies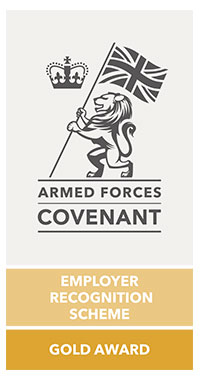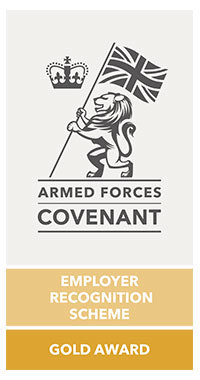 In 2018, we received the Defence Employer Recognition Scheme Gold Award from the Ministry of Defence, which represents the highest recognition for employer support to the Armed Forces.
The Council has also introduced a Guaranteed Interview Scheme for Veterans which aims to:
Help Veterans overcome barriers to finding civilian employment.
Reduce the risk of health and welfare problems as a result of long-term unemployment.
Redress the balance for Veterans' re-employment prospects by giving them the chance to improve their transition back into civilian life.
Complement the re-employment support provided to Veterans by the Ministry of Defence.
Help the council benefit from the transferrable skills and qualities of Veterans.
Veterans will not get a guaranteed job – that will still go to the best candidate based on objective criteria in the role profile – but there is a guaranteed interview for any Veteran whose application meets the minimum criteria for the post. A Veteran is anyone who has served, at any time and for any period, in Her Majesty's Armed Forces.
How to
apply for a job at Wandsworth Council
To apply for a job at Wandsworth Council under the Veterans' Guaranteed Interview Scheme, visit the recruitment website and make the declaration when requested in the online application. You will be required to evidence your service at interview stage.
If you are unemployed and live in Wandsworth then we could also help you find a:
Job
Traineeship
Apprenticeship
Visit Wandsworth Work Match to see our latest vacancies and training opportunities exclusively for Wandsworth residents.
Businesses can find out how to get in touch with our specialist recruitment team and recruit for on the Work Match website.
The Work Match website is the single point of reference for all our live job vacancies and is regularly updated as we continue to support Wandsworth residents into work.
Armed Forces - resettlement and employment agencies
TigerRec - resettlement and employment service
Wandsworth Council and its forebears raised two battalions in the First World War in regiments that subsequently helped form the Princess of Wales's Royal Regiment (PWRR) – the Queen's (Royal West Surrey) Regt and the East Surrey Regt. Anyone who has served with PWRR or one of its forebear regiments should be aware of TigerRec, a free resettlement and employment service exclusively for PWRR veterans. TigerRec has been established to ensure that the training, skills and attributes gained during service are put to their best use in the civilian environment, aiding job seekers and employers alike.
Follow TigerRec on Facebook for the latest employment and networking opportunities. Anyone wishing to serve in the PWRR should visit the Army website.
Big White Wall - a community support network

We are pleased to support and signpost to the Big White Wall, a service commissioned by the MoD and free to all UK serving personnel, veterans and their family members.
Big White Wall is an online community support network for people struggling with mental health or emotional wellbeing issues.
It is a completely anonymous service and available 24 hours a day with trained counsellors on hand and monitoring the site at all times.  In addition, the service is also free to non-military residents in the borough of Wandsworth - simply enter your postcode at Big White Wall to gain free access.
What can I do?
Discounts for Armed Forces members
Veterans' information
Armed Forces charities and support organisations