Social isolation is a growing concern among many adults, and contributes directly to a range of mental and physical illnesses.
As a Council, we recognise the need for us to work with partners to understand more about this issue. We want to:
Develop services to prevent people from becoming isolated, through inter-generational activities
Develop an enhanced voluntary sector co-ordination programme
Launch a face to face social prescribing service – as identified in the Wandsworth Health and Care Plan
In particular, we need to understand how we can support behaviour change to reduce social isolation for our residents.
We have appointed a new Adult Social Care and Public Health Social Isolation Advisor, Professor Rusi Jaspal, to help us achieve these aims.
Rusi Jaspal is Professor of Psychology at Nottingham Trent University. He is a Chartered Psychologist, a Fellow of the British Psychological Society and a Fellow of the Royal Society of Public Health.
He has an interest in tackling loneliness and social isolation as a means of enhancing Public Health outcomes for both physical and mental health.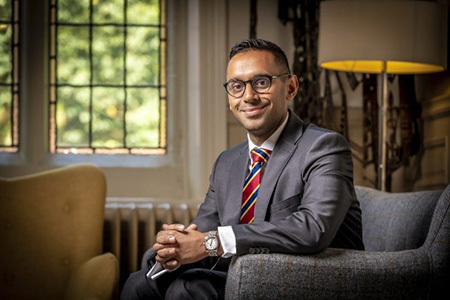 Aims of the role
This role includes the following objectives:
To input knowledge and evidence on alleviation of loneliness and isolation in predominantly older people, but also in people with disabilities, and in younger people who may fall in the protected characteristics group
To provide an overview on 'behaviour change' and the Nudge Theory to the following forums:

Voluntary Sector Forum (a range of commissioned voluntary sector groups)
Co-production Group (people who use services and their family carers)
Wandsworth Health and Wellbeing Board (Chaired by Cabinet Member Councillor Mrs Hampton)
Public Health Board
An Adult Safeguarding Board learning event

To encourage the use of research evidence to drive decision-making and the development of projects
To support the Council to utilise and capitalise on existing resources, skills and expertise in the most cost-effective manner possible
Contact
For further information, please contact Priya Samuel, Health and Wellbeing Board Partnerships Manager.
Email: Priya.samuel@richmondandwandsworth.gov.uk
Telephone: 0208 831 6194 or 07850 918857.