Get ready for the NHS COVID-19 app
Published: Thursday, September 24, 2020
Wandsworth's residents and businesses are urged to ensure they are prepared for the new app launched to support the NHS Test and Trace programme in England.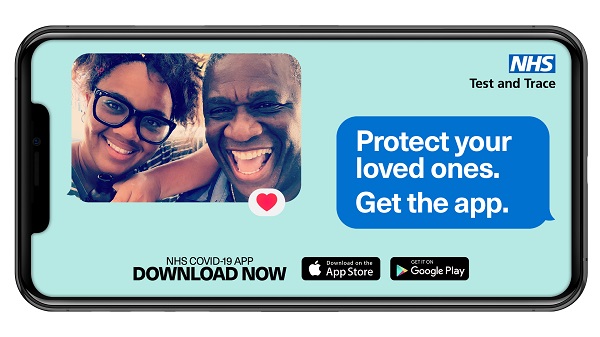 Hospitality businesses including pubs, restaurants, hairdressers, cinemas and other venues across the borough need to download QR (Quick Response) codes in readiness for the public rollout of the app starting today. The council has contacted borough businesses to help them prepare.  
And residents will need to ensure they have downloaded the app on their phone so they can scan the code when they enter the premises. This will allow NHS Test and Trace to contact customers with public health advice should there be a COVID-19 outbreak. 
The app will enable people to: 
Receive alerts if they have been near other app users who have tested positive for coronavirus 
Let people know the current level of coronavirus in their postcode 
'Check in' at venues and receive alerts if they have visited a venue where they may have come into contact with coronavirus 
Check their symptoms and order a free test.
Book a test 
Keep a track of their self-isolation 
Customers and visitors in local businesses will be able to check-in on entry with their phone instead of filling out a check-in book or tool specific to a business. This will allow NHS Test and Trace to contact customers with public health advice should there be a COVID-19 outbreak. 
Hospitality businesses and other venues including churches and community buildings must have an NHS QR code poster visible on entry so customers who have downloaded the new NHS COVID-19 app can use their smartphones to easily check-in. The posters are personalised for each business. 
Find out more about which businesses are affected and how to download, print off and display the code. 
Cllr Aled Richards-Jones, cabinet member for Economic Development, Skills and Employment said: "The new NHS app is an important part of our effort to contain the virus and provides an easy way for customers to keep a record of where they have been.  Displaying the QR code is a legal requirement for many businesses and I would urge them to create and print this off via the NHS site as soon as possible, if they haven't already."  
When someone enters a venue and scans an official QR poster, the venue information will be logged on the user's phone. This information will stay on a user's phone for 21 days and if during that time a coronavirus outbreak is identified at a location, the venue ID in question will be sent to all devices. The device will check if users have been at that location and if the app finds a match, users may get an alert with advice on what to do based on the level of risk.