Warning over thieves masquerading as parking attendants stealing bank cards
Published: Thursday, November 14, 2019
Car drivers are being warned of reports that fraudsters pretending to be council parking wardens are conning people out of money.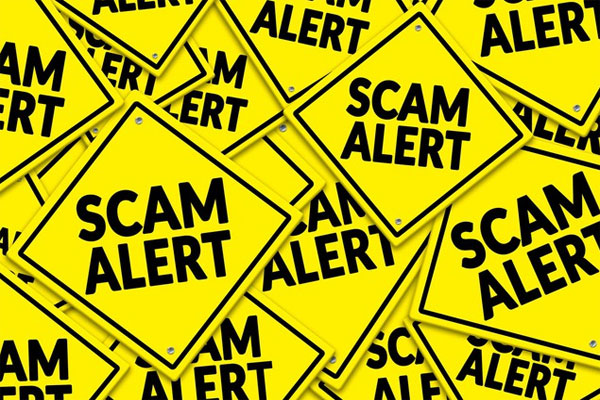 The council's parking and community safety teams have both received reports that a pair of thieves using fake ID badges are stealing people's cards and PIN numbers.
According to the reports the man and woman approach motorists while parking and tell them their vehicle has been photographed committing a parking offence and they will receive a fine unless they immediately accompany them to buy a pay and display voucher.
In most cases the victims have used a debit or credit card to pay for the voucher and are watched closely as they enter their PIN numbers into the parking machine.
At this point they are distracted while one of the thieves steals the bank card. To cover their tracks the criminals tell the victim the machine has swallowed their card so they will radio for colleagues to open the machine and retrieve the card.
Having left the victim behind they go to the nearest cashpoint machine and steal cash.
Police say the crooks have targeted victims mainly in Battersea and Tooting. Cashpoints they have used more than once have been at the Tesco Express, 130 Upper Tooting Road, the Tesco Express 29-33 Battersea Rise and the NatWest Bank 66-68 St John's Road, Clapham Junction.
Police are now hunting the pair and appealing for witnesses and information. The culprits are described as an Asian male, around five feet six inches tall with a moustache and goatee beard. His accomplice is an Asian female, approximately five feet one inch tall, of stocky build, wearing a head scarf.
The council's director of environment and community services Paul Chadwick said: "Our civil enforcement officers will be keeping a close eye out for these two con artists and will be working closely with local police Safer Neighbourhoods Teams to track them down.
"Until they are caught I would urge people to be on their guard against this kind of scam.
"Never enter your PIN number into any cash or payment machine in view of anyone else and be aware that once you have entered your PIN, it is not possible for the machine to 'swallow' your card. All our parking machines that accept cards also accept contactless payment, so we would encourage people to pay that way.
"If you are concerned you have been a victim of this kind of scam, contact your bank immediately so that your card can be cancelled."