Check your status during HIV Testing Week
Published: Wednesday, November 13, 2019
National HIV Testing Week starts on November 16 and people in Wandsworth are being urged to take a quick, simple and free test to check their HIV status.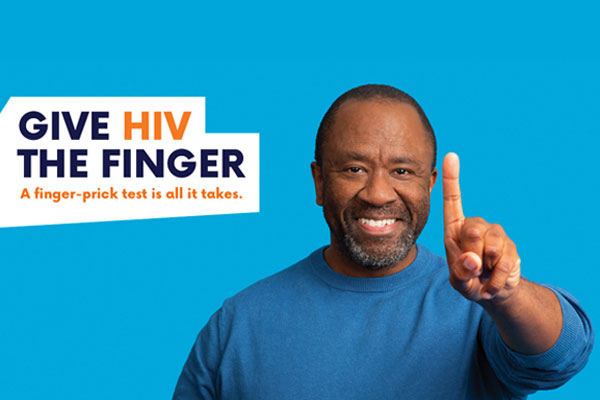 This year's theme is 'Give HIV the finger: a finger prick test is all it takes'. The aim is to encourage people most at risk to test regularly. Early diagnosis and treatment enables people to live a healthy normal life and lower the risk of passing the virus on to anyone else. Checking your HIV status is important for everyone, but particularly so for groups where HIV rates are higher, including men who have sex with men, and black African men and women.
The council's public health department is supporting the national campaign and is working with NHS and community partners to make sure there are a wide range of options for local people to get a free, fast and confidential HIV test.
Free and confidential HIV testing is available in a range of health settings including GP surgeries. Symptomatic patients (those with specific symptoms) are encouraged to attend  the Falcon Road integrated sexual health centre near Clapham Junction Station for testing and treatment. To find out more visit www.shswl.nhs.uk or telephone 0333 300 2100 (Monday to Friday 8am-8pm).
Regular HIV testing events are also held across the borough by the council's partner Spectra. Visit https://spectra-london.org.uk/all-events/
Spectra will be offering HIV testing and free condoms on November 22 from 5pm-7pm in the Wandsworth Oasis shop at Amen Corner, Tooting.
If you'd rather take the test in the comfort of your own home, and you have no obvious symptoms of HIV, you can order a free postal test at www.test.hiv.
If you have any questions about national HIV Testing Week, visit hivpreventionengland.org.uk. You can also visit It Starts With Me on Facebook, follow @startswith_me on Twitter and tweet using #HIVTestWeek.