BREW up business success
Published: Tuesday, November 26, 2019
Women aged 50+ who want to start or grow their own business are invited to sign up to the BREW programme.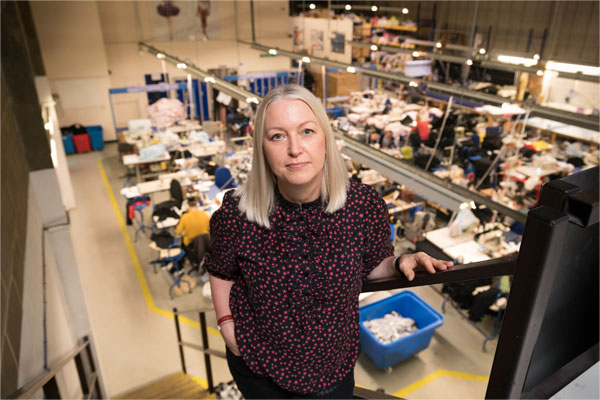 BREW, run by Wandsworth Council's Lifelong Learning Team, stands for Building Enterprise and Resilience in Women and develops entrepreneurial and digital skills underpinned by coaching in resilience, confidence building and motivation.
BREW was launched earlier this year and has already helped dozens of women, including Angela Senior, a self-employed consultant in the fashion industry. Although BREW focuses on the skills needed for setting up your own businesses, Angela used those skill to get back into full-time paid employment in an industry she loves. She went to the launch of BREW when she saw that Jenny Holloway, CEO of Fashion Enter, would be speaking. She now works for Fashion Enter creating patterns, prototype samples and small production runs for high-end clients.
"Although I have a first-class honours degree in Fashion Design and 30 years relevant experience, BREW helped me focus on the business side of fashion. Prior to this position, I was working as a consultant using my extensive experience in the clothing industry.  What I've ended up with is the most perfect job.
"My advice to other women is that you've really got to put yourself out there. I know a number of other women in this industry who aren't in work and would benefit from this kind of support."
Get in touch now to join the next training programme in January.  Places are fully-funded and free. Over five weeks, participants will attend a one day workshop each week covering three themes.
Personal Behaviour & Resilience for Success
An Introduction to Skills & Knowledge to Start Your Own Business
Marketing & Social Media
Upon completion, participants will gain nationally recognised qualifications in Understanding Employment, Business & Enterprise, Personal Behaviour for Success and Social Media. Everyone will also get the opportunity to become a member of our new BREW network to enable participants to continue to support and learn from each other.
Register your interest online or for more information call (020) 8871 8055 or email edlifelong@richmondandwandsworth.gov.uk