Tooting residents support plan to curb cut through traffic by St George's
Published: Tuesday, September 21, 2021
Residents living next door to Tooting's St George's Hospital have backed a scheme to prevent motorists using their neighbourhood as a cut through.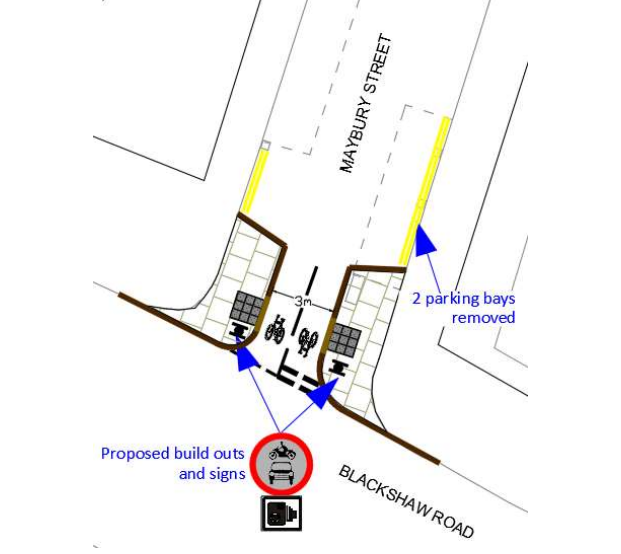 People living in Maybury Street, Carlwell Street and Aldis Street were asked earlier this year which one of two action plans they preferred to keep their streets quieter and safer.
This network of streets is routinely used by motorists as a short cut in both directions between Blackshaw Road and Tooting High Street and residents wanted steps taken to curb vehicle movements.
In their feedback to a formal consultation, the residents overwhelmingly backed measures to close their streets to traffic at the junction of Blackshaw Road and Maybury Street.
Work is now expected to get underway to install new signage and an entry treatment which will narrow the carriageway at this junction to deter vehicles. Enforcement of this change is likely to be carried out by a mobile camera unit. The changes do not apply to emergency vehicles attending the hospital nor cyclists who can continue to travel through this junction in both directions.
Transport spokesman Cllr John Locker said: "These three streets are regularly used by motorists looking to avoid tailbacks on both approaches to the junction with the high street. This change should prevent this from happening in future and make this neighbourhood quieter and safer for residents and their families."