Project underway to provide new homes and health centre in Earlsfield
Published: Tuesday, September 7, 2021
The regeneration of a key stretch of Garratt Lane in Earlsfield is now underway with the start of a major project to build new homes and a modern community health centre on council-owned "brownfield" land.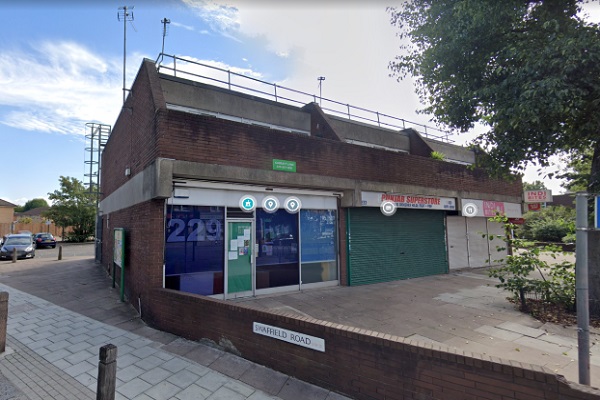 The council and its development partner are building a fully updated, larger GP-led NHS community health centre plus a pharmacy and nearly 200 new homes on land at the corner of Swaffield Road and Garratt Lane.
The land in question is currently occupied by some vacant council owned buildings including the Atheldene centre, some ageing shop units and a car park. It also includes council-owned 'brownfield' land fronting Atheldene Road, Wilna Road and Waverton Road.
The number of new homes being built is 193. Of this total 86 are classed as affordable homes and these will be made available to lower income families in Wandsworth.
An earlier phase of the scheme saw the replacement of vacant and obsolete council-owned buildings with a new 420 pupil primary school – Floreat Academy – plus a nursery for 50 local children and new homes fronting Oakshaw Road.
Council leader Ravi Govindia said: "This represents another key element in our plans to revitalise and improve this part of Garratt Lane.
"The land in question is currently occupied by a number of unattractive 1950s and 60s council-owned buildings and their replacement with smart, high quality homes will not only help revitalise the area, but also improve the visual amenity of these streets by restoring parts of the historic street pattern.
"I am particularly pleased that the existing medical centre will continue to operate until the new one is completed –guaranteeing uninterrupted service to residents during the construction period.
"There has already been substantial investment here with the addition of a brand new primary school and nursery. We are now ready to move onto the next stage of this neighbourhood regeneration scheme by providing a new and better state-of-the-art health centre alongside new homes – including many affordable homes for families on lower incomes."