More chargers for Wandsworth as world marks EV Day
Published: Thursday, September 9, 2021
More electric car charging points are due to be installed across Wandsworth this autumn, bringing the total number up to 812 – one of the highest number of charging points in the UK.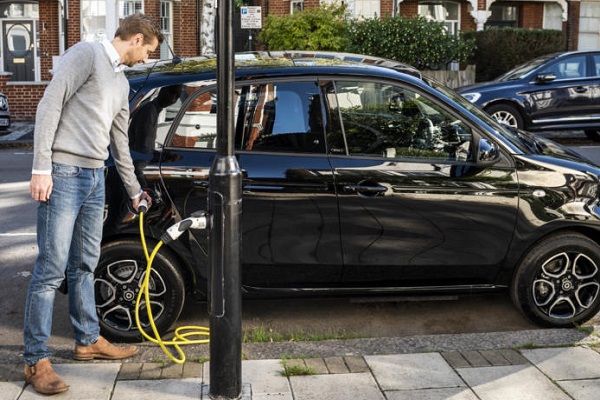 Today (September 9) is World EV Day, celebrating the transition to more sustainable road transport. In Wandsworth the council has made it a priority to ensure residents who want to switch to electric vehicles can easily access a charging point.  
This is a key part of its efforts to improve air quality and tackle climate change and will also benefit residents ahead of the expansion of London's Ultra Low Emission Zone (ULEZ) from October. Electric vehicles will be exempt from the charge. 
Wandsworth currently has 594 publicly available charging points - one of the most comprehensive EV charging networks in the country. The new charging points will help Wandsworth meet its overall target of 900 public charging points.  Click on the image below to be taken to an interactive map.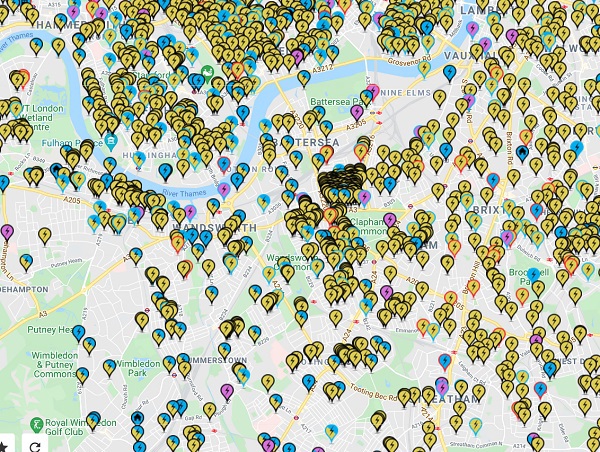 Most of the borough's charging sockets have been fitted to lampposts to reduce pavement clutter and keep footpaths free for pedestrians and a further 200 of these will be installed before Christmas. The power supply for these chargers, which have been installed in partnership with Seimens and ubitricity, along with those installed by Source London, comes only from renewable sources of energy. 
An additional 18 on-street fast chargers from Liberty Charge are due to be installed from October. Each will have two sockets so they will serve 36 parking spaces.  
As part of its Environment and Sustainability Strategy, the council is also gradually replacing its own fleet of cars, vans and lorries with electric versions. All will eventually go electric as suitable vehicles become available. 
In addition, Wandsworth has the highest take-up rate of car club membership in the country. Available schemes include the Zipcar Flex which includes a proportion of EVs. Find out more at www.wandsworth.gov.uk/carclubs 
Transport spokesman Cllr John Locker said: "We know that some people need a car, and we want to ensure that we make it as easy as possible for them to switch to a greener vehicle. Lack of charging points is often cited as a barrier to EV use, so we're doing all we can to lead the way in putting in a comprehensive local charging infrastructure." 
Cabinet member for climate sustainability Cllr Kim Caddy said: "We have declared a climate emergency and encouraging the switch to electric vehicles is just one of the many actions we are taking to meet our pledge to become carbon neutral by 2030. This includes a wide range of measures to reduce air pollution and encourage active travel." 
To view a map of the borough's charging points visit zap-map.com. For more information about owning an electric vehicle in the borough visit www.wandsworth.gov.uk/driveelectric. 
To find out more about how the council is working to improve local air quality visit www.wandsworth.gov.uk/airquality. 
To find out more about Wandsworth Together on Climate Change visit www.wandsworth.gov.uk/climatechange.