Make sure your household details are up to date
Published: Wednesday, September 8, 2021
The borough's Electoral Services team has now begun its latest canvass of Wandsworth's eligible voters so that local people's voices can be heard in any forthcoming election or referendum.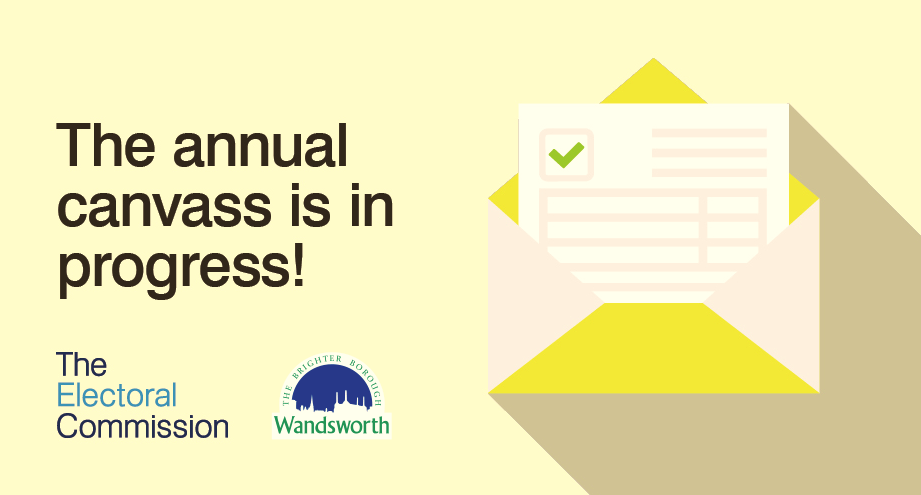 The electoral register is regularly updated to make sure it includes everyone entitled to vote.
In the coming days residents who have not already provided their household details online can expect to receive letters through their doors addressed to "The Occupier(s)". Please read the letter carefully and don't treat this as a junk mail as it is a legal requirement for households to make sure their details are correct and respond if requested to do so.
This annual exercise ensures that the electoral register is kept up to date. This is important as elections can be called at short notice and people whose names are not included on the register will not be able to vote, while in May next year local council elections will take place in Wandsworth.
The electoral register is also used by credit reference agencies and your credit score may be impacted if you are not registered.
If you're not yet registered, apply at www.gov.uk/register-to-vote or visit www.wandsworth.gov.uk/canvass to find out more.