Fifty days to go until the Mayor's Ultra Low Emission Zone reaches Wandsworth
Published: Monday, September 6, 2021
There are now just 50 days to go until the Mayor of London's Ultra Low Emission Zone expands to include northern parts of the borough.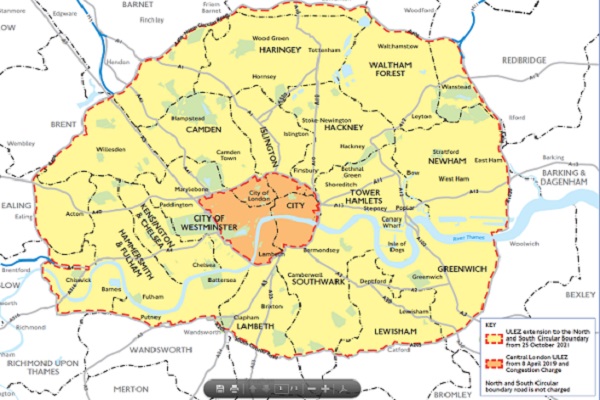 Residents are being urged to familiarise themselves with the new rules and check whether or not they will need to pay if they drive into the zone.
From October 25, the ULEZ will be extended to include all areas of London within the North and South Circular Roads. These two ring roads will form the boundaries of the new zone.
Any vehicle driving within this area will need to comply with emissions restrictions or be subject to a financial penalty.
The rules will apply 24 hours a day seven days a week (except Christmas Day).
The Mayor's decision to expand London's existing ULEZ means these rules will soon apply to vehicles belonging to residents living in many parts of Battersea, Wandsworth and Putney. Residents can check if their home is included within the new zone by checking a detailed neighbourhood map on the Transport for London website.
Drivers can also use TfL's online checking tool to see if their vehicle is exempt from the charge or will be required to pay.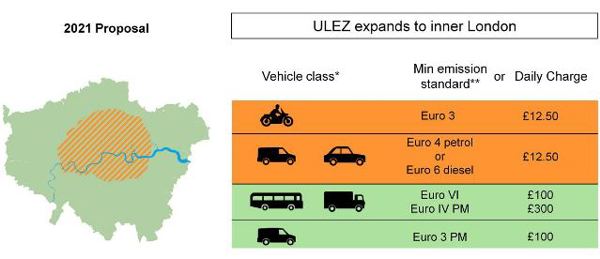 Vehicles that do not comply with the zone's emissions limits will need to pay a daily charge if they are driven - £12.50 for cars, vans and motorcycles and £100 for most buses, coaches and lorries.
Non-compliant vehicles include:
• Motorbikes that do not meet Euro 3 standard
• Petrol cars and vans that do not meet Euro 4 standard
• Diesel cars and vans that do not meet Euro 6 standard
• Buses, coaches and lorries that do not meet or exceed the Euro 6 standard.
Vehicles entering the central London Congestion Charge zone will also need to pay an additional £15 unless they are power by electric battery or hydrogen fuel cell. The rules on available congestion charge discounts have changed during the course of the pandemic.
For more information please visit the TfL website.