Crane driver watched helplessly high in the sky as BMW seized for parking fraud
Published: Tuesday, September 28, 2021
A crane driver from Tooting was too lazy to walk just over a mile to work so he "borrowed" his elderly grandmother's blue badge so that he could drive instead, a court heard this week.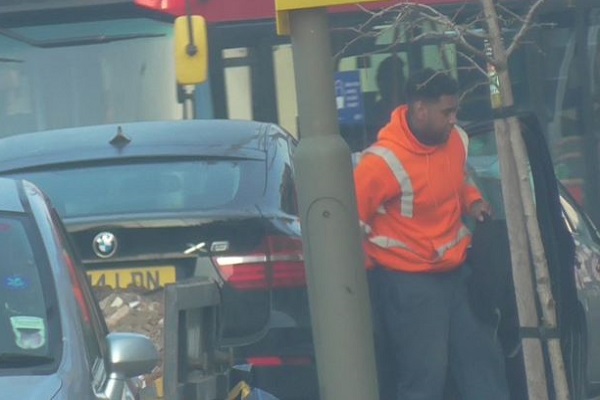 Khalil Jeetoo used the disabled parking permit to drive from his home in Valnay Street to the Wimbledon Football Stadium building site in Summerstown. He was spotted routinely driving to work and parking in residential streets nearby while working there as a crane driver.
Officers in the council's fraud team think he watched helplessly from high up in his crane driver's cab as his BMW X6 was seized when the investigators swooped.
The 28-year-old admitted three counts of parking fraud at Lavender Hill magistrates court and was ordered to pay court fines and costs amounting to £1,777.
Someone else in the building trade has also been prosecuted for blue badge fraud after he was caught using someone else's disabled permit to park for free while working.
Stephen Fairbrass, aged 48, of Miller Walk, Waterloo was caught using an elderly man's badge to park in and around the Shuttleworth Road area of Battersea while working on a house refurbishment in Ursula Street.
He admitted three offences and was ordered to pay fines and costs totalling £1,499.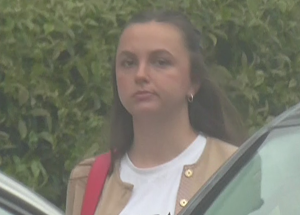 And Tasmin Corbelt (pictured right) had no qualms about using her disabled mother-in law's badge to drive the short distance from her home in Stephendale Road, Fulham to residential streets off Putney High Street.
Adding insult to injury the 23-year-old even parked her car in a bay designated for disabled drivers in Norroy Road – depriving someone with a genuine disability from using the space.   
She admitted four breaches of the Road Traffic regulations Act 1984 and was ordered to pay fines and the council's prosecution costs amounting to £1,729.
Abuse of the blue badge system is widespread in London and in other big cities because the permits allow holders to park virtually anywhere they like free of charge.
However the badges can only be used lawfully if the disabled person is either driving the vehicle or being carried as a passenger and being dropped-off or picked-up at that location.
Wandsworth's transport spokesman Cllr John Locker said: "Sadly there are many people who try to fiddle the system in this way. The blue badge scheme exists to help disabled people get out and about, drive to work, visit friends or go shopping.
"It was not invented to give their relatives, friends or neighbours a passport to free parking nor allow selfish able-bodied people to use designated spaces genuinely needed by drivers who have a disability."
Investigators from the boroughs of Wandsworth, Richmond, Merton, Kingston and Sutton all work together in a partnership set up to combat fraud committed against the public purse across south west London.
Anyone who has information about drivers misusing a blue badge in any of the five boroughs can email swlfp@richmondandwandsworth.gov.uk or call (020) 8871 8383.