Battersea Arts Centre teams up with council to host flagship climate change event
Published: Wednesday, September 29, 2021
Battersea Arts Centre will be the venue for the flagship event at this year's Wandsworth Together on Climate Change Festival, the council has announced.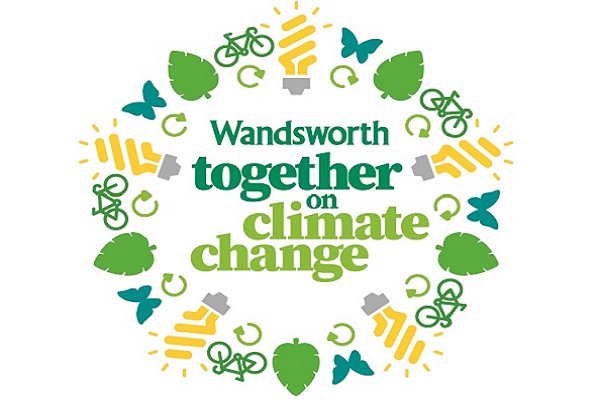 The ambitious week-long festival from November 8-13 coincides with the United Nations Climate Change Conference to be held in Glasgow. The festival has been organised by the council and aims to bring together a wide range of local individuals and organisations to raise awareness of climate change issues.  
The event at BAC Grand Hall will round off the week on Saturday November 13 and will include a main stage for talks and discussions, plus stalls highlighting different aspects of the climate emergency and what is being done in Wandsworth to tackle it. The full programme for the day will be released next month.  For now, please save the dates in your diary.
"I am delighted to announce that Battersea Arts Centre will host our main live event at this year's climate change festival," said Cllr Kim Caddy, cabinet member for finance, corporate resources and climate sustainability. 
"BAC is one of the council's key partners and we know that they put sustainability at the heart of everything they do.  It's a huge boost to be able to meet at this iconic venue and discuss how we can all work together to boost sustainability, reduce pollution and tackle climate change. I would urge anyone interested in taking part in the conversation to get in touch now." 
The event at BAC will be one of a string of in-person and online events during the week, aiming to build on progress made at Wandsworth's Virtual Climate Summit last November.  
Events will share information, tips and advice of what people can do to help achieve climate change targets in line with the Wandsworth Environment and Sustainability Strategy (WESS) to reduce borough-wide emissions.  
Liz Moreton, Director of Creativity and Social Change at Battersea Arts Centre, said: "We're really proud to be a partner on Wandsworth Council's Together on Climate Change Festival taking place across the borough during COP26. Throughout BAC's history the old Town Hall has been a gathering space for firing up our collective imagination so we can create the future we want to see. We believe creativity and culture have a huge role to play in bringing communities together, to inspire bold new thinking and make lasting change a reality for everyone.
"We've been working hard to change the way we operate and are excited to share and learn about other practical ideas from the community. We've driven down year on year our CO2 emissions, landfill waste and impact on the environment. This autumn we have made the switch to 100% renewable energy sources and are inviting all our community to join us in building an edible, wildlife-friendly community garden, accessible to all, and based on permaculture values."
If you would like to host a stall at the event at BAC, or host or take part in any of the other events during the festival, get in touch now. The deadline to express your interest is October 4.
Find out more about the festival and how you can express your interest in taking part.