Advice for small firms on where to find funding
Published: Wednesday, September 1, 2021
Businesses can get tips later this month on how to access funding to get back on their feet post-Covid.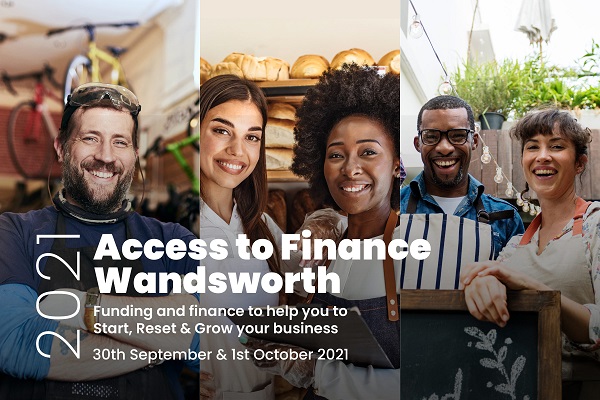 Access to Finance Wandsworth 2021 has been organised by the council's Economic Development Team and is free to attend.  The two-day event on September 30 and October 1 will include a panel and information sessions and one-to-one advice.
The panel discussion on September 30 is aimed at the founders and leaders behind micro, small, and medium-sized businesses, who are seeking to access finance over the coming year and beyond.
It will be chaired by Rebecca Burn-Callander, former enterprise editor of the Daily Telegraph, and the panellists are:
Workshops will include How to write a successful bid, How to set a financial goal and create a forecast for your business, Six steps to Crowdfunding success and Scholarship for craftspeople
The 1-1 Meet the Funder surgeries are a chance for business owners to get tailored information about the funding options which are available to them. They will include information on
Cabinet member for economic development, skills and employment, Cllr Rhodri Morgan, said: "It's been a challenging time for businesses and we want to do all we practically can to help them get back on their feet and flourish.
"There may be more opportunities to access financial support than you realise, so why not come along, see what help is out there for you and find out how you can access it."