Wandsworth celebrates Black History Month
Published: Friday, October 1, 2021
October marks the start of Black History Month and Wandsworth Council is proud to be taking part once again in this annual celebration through an extensive programme of events and activities, to recognise the outstanding contribution black people have made in shaping our borough.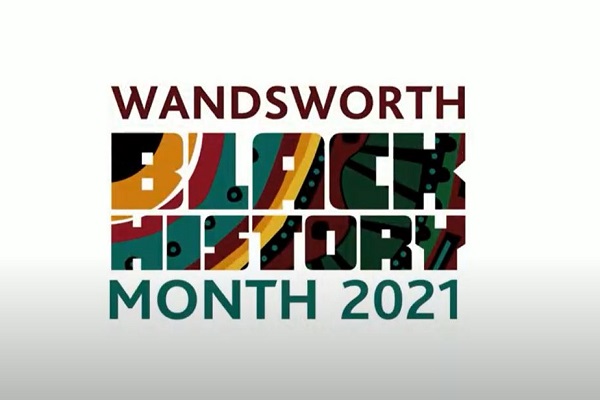 Today (Friday) things will kick off with a gala luncheon event for Wandsworth's Windrush Elders at The Grand Hall, Battersea Arts Centre, where an exhibition of Black Heroes and Windrush artefacts will also be on display.
Then later this evening a performance of the play The Story of John Archer will take place at the venue with doors opening at 6.30pm. John Archer was elected Mayor of Battersea in 1913, becoming the first black mayor in London. He was a true pioneer as one of the earliest role models of black achievement in Wandsworth and remains an inspiration for people today.
Throughout the month, our libraries will be hosting a range of events celebrating African and Caribbean cultures and histories for all families and children to enjoy. Our Arts Service will also be featuring events, and an array of sessions will also be taking place across the borough.
One of the themes this year will be a celebration of black-owned businesses and the contribution they make to the borough..
Alongside this, we will be spotlighting and sharing the experiences of black members of our community. All videos will be streamed through the council's YouTube page.
Among the highlights of the month's celebrations include:
Africa and the Caribbean through a lens: A series of fascinating images from Africa and the Caribbean from The National Archives collection. Alongside images of leisure and sports there will be images covering other themes such as food, music, transport and childhood.
Black History Inventors Workshop:
Every-day we use things, often without wondering how they came to be. The Black History Inventors workshop is aimed at children to  learn about some of the inventors behind the things we use every-day.
Tracing Afro Caribbean Ancestry: It is often assumed that it is difficult or impossible to research Black ancestors in the former British colonies in the Caribbean. Kathleen Chater gives a fascinating talk about the many records that exist and are increasingly online that can enable people to trace their family history. 
Celebrating London's Women of Colour: An exciting and interactive event presented by the Black Heroes Foundation - Joyce Fraser FRSA with Pamela Yvonne-Cole, international singer, songwriter and host. It presents some amazing work in relation to Black Female Londoners of note, with open mic available for audience participation. The audience is invited to bring their spoken word or songs that they wish to share.
Head wrap styles: Learn about African textiles and various head wrap styles with fashion designer and textile artist, Sylvia Emodi in a workshop will giving the opportunity to get practical with a range of craft techniques. 
Black entrepreneurship in Wandsworth 'Then and Now'
Jacqueline Shepherd, – BBC Radio London presenter and the One Show reporter, will host a discussion with black business owners, that will give insight what it was like to own a business in the late 1980s, up until this present day.
This event will discuss topics like what impact has Covid had on these black businesses, how has their heritage has helped influenced their business and more.
For full listings of events visit:
Libraries: Better: The Feel Good Place. Join us now.
Arts: https://wandsworthart.com/wandsworth-celebrates-black-history-month-2021/
Other: https://www.blackhistorymonth.org.uk/listings/region/greater-london/wandsworth/
Councillor Govindia, Leader of Wandsworth Council, said: "Black History Month is an important month for all of us in Wandsworth. Throughout October we will have the opportunity to mark and celebrate the contribution of our Black communities in shaping this borough and this country. It is also an opportunity for us to celebrate Black history and what it means to our communities.
"We have an extensive programme including talks, panel discussions and arts events and I would encourage everyone to get involved and take part.
"It is of course important that celebrating Black history and Black culture is not just a one month only event but all year round. And here in Wandsworth we take every opportunity to include that in our diversity and arts programmes and ensure that the contribution of the Black community in our borough is not forgotten."
"I hope everyone enjoys the month ahead and join us in celebrating Black culture, history and the communities that enrich our borough."
For more information visit www.wandsworth.gov.uk/black-history-month