Twenty new drinking fountains spring forth in Wandsworth's green spaces
Published: Tuesday, October 19, 2021
As part of efforts to reduce the amount of plastic waste left in the borough's parks and commons and to also discourage single use plastic water bottles, the council is days away from completing an eco-project that has seen 20 drinking fountains installed in Wandsworth's open spaces.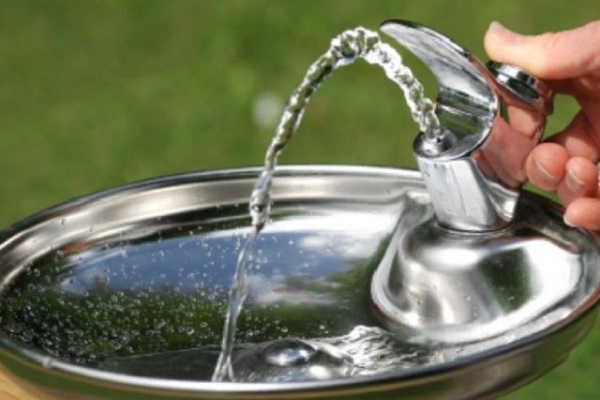 Instead of buying bottles of water in single use plastics, people can now fill re-usable water containers – or at the very least refill their plastic bottles at the fountains.
Most have already been installed and are already supplying fresh drinking water to park visitors. The remaining handful are on course to be in place and fully operational by the end of the month.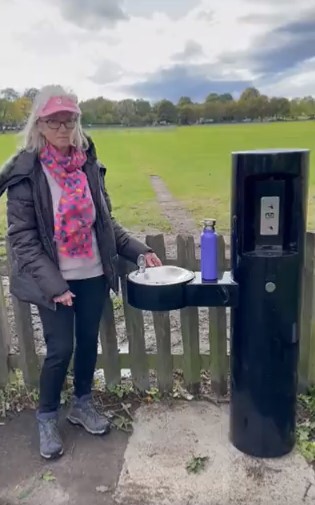 A new fountain on Wandsworth Common (pictured right)
A council spokesman said: "We hope this will lead to a big reduction in the amount of plastic waste we collect from our parks and commons. People can use the fountains to fill the types of re-usable bottles and containers that are growing in popularity, or a the very least stick to the one plastic bottle they've already bought and refill it when empty.
"As well as cutting down the amount of waste plastics we have to deal with, it also means a cash saving for people as they won't need to keep on buying lots of single plastic bottles of water."
The new fountains are located in:
• Battersea Park
• Wandsworth Common
• Tooting Common
• Christchurch Gardens
• King George's Park
• Garratt Park
• Garratt Green
• Fred Wells Gardens
• Wandsworth Park
• Coronation Gardens
• Roehampton Playing Fields
• Fishponds Playing Fields
• Bramford Gardens
Reducing the amount of waste produced in the borough - and in particular plastic waste - is one of the key objectives of the borough's climate action plan. To find out how the council is striving to cut its carbon footprint and become carbon neutral by 2030, visit the council's website.