Project to plant 10,000 flower bulbs means Wandsworth will be an even Brighter Borough
Published: Tuesday, October 5, 2021
The council is preparing to bring some extra spring colour to the borough with the planting of more than 10,000 flower bulbs in green spots across Wandsworth.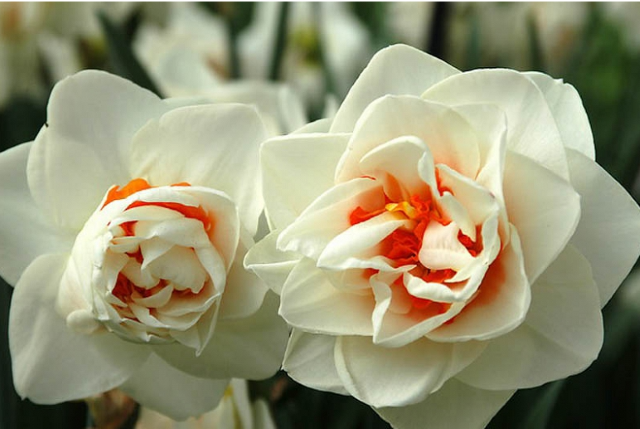 In total 10,140 bulbs will be planted – mostly in parks and commons but also using roadside grass verges too to bring a splash of colour throughout the spring and early summer of next year.
The bulbs to be planted are:
• 4,225 x Narcissus Daffodil flower drift - A double bloom with delicate off-white petals and a vibrant orange corona centre.
• 4,225 x Narcissus Daffodil – The traditional yellow flower
• 845 x Allium Aflatunense - A bulbous perennial with star-shaped purplish-pink flowers
• 845 x Allium Purple Sensation - Another member of the crocus family, producing deep violet, star-shaped flowers.
These will be planted at the following previously unused locations
• West Hill Road open spaces
• Merton Road steps
• Suffolk Hall Open Space
• Dromore Road open space
• Skeena Hill Open Space
• Stag Lane verge
In addition to these existing sites:
• Parish Church of Wandsworth, Wandsworth High Street,
• Verge on Falcon Lane opposite Lidl and Boots near Clapham Junction
• St Anne's church yard
• Wandsworth Park
• King George's Park
• Putney Vale Open Space (Verge)
• Tibbett's Ride (Verge)
• Wildflower verges on Girdwood road.
• Putney Vale Cemetery Stag Lane entrance (Verge)
• Upper Richmond Road on the verge between Manfred Road and Oakhill Road
• Triangle of land between Rusholme and Holmbush Roads
• Triangle of land between West Hill Road and Wimbledon Park Roads
• Triangle between West Hill Road and Cromer Villas Road
• Coronation Gardens
• Godley Gardens
• Leaders Gardens
• Henry Prince Field
• York Gardens
The council's environment spokesman Cllr Steffi Sutters said: "This project will bring a dash of colour and fragrance to many corners of the borough that don't normally benefit from the planting of flowers.
"The vibrant purple, white and yellow flowers that will be springing up in the spring and early summer of next year will make Wandsworth an even Brighter Borough and a place we can all be proud of to call home."