Prestigious Green Flags fly over borough's parks and commons
Published: Thursday, October 21, 2021
Five of the borough's biggest and best loved parks and commons are among Britain's best looked after and maintained, according to national environmental watchdog group Keep Britain Tidy.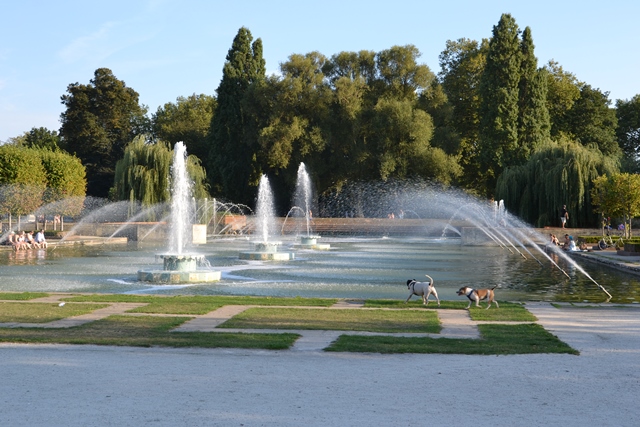 The five open spaces have all been awarded a coveted Green Flag – confirming them as among the best green spaces in the country.
Prestigious Green Flags now fly proudly over Battersea Park, Wandsworth Common, Tooting Common, Wandsworth Park and King George's Park.
The award is an internationally recognised quality mark for parks and green spaces and is awarded to open spaces that boast high environmental standards, are beautifully maintained and offer excellent visitor facilities.
Announcing the winners, Green Flag Award Scheme Manager Paul Todd said: "I would like to congratulate everyone involved in making these parks and commons worthy of a Green Flag Award.
"To meet the requirements demanded by the scheme is testament to the hard work of the staff and volunteers who do so much to ensure they have high standards of horticulture, safety and environmental management and are places that supports people to live healthy lives."
The Green Flags are the second prestigious awards to be conferred on Wandsworth and Tooting Commons in just a few days. Earlier this month judges in this year's London in Bloom awards presented both with coveted Gold Medals for their upkeep and facilities.
Keep Britain Tidy is a leading environmental charity, which campaigns for quality parks and green spaces for everyone, inspires people to be litter-free, to waste less and to live more. To find out more about its work and campaigns visit www.keepbritaintidy.org.
• Research carried out by YouGov for Keep Britain Tidy over the summer shows just how important parks are to the British public.

It reveals that having access to a quality park or green space helped improve people's mental health with almost six in ten (59 per cent) saying they felt less stressed when using the park and 55 per cent saying they felt more positive in general.
The survey also showed that more than half of people (53 per cent) visit a park or green space at least once a week and more than nine in ten (93 per cent) think that parks and green spaces are important to their local community.
Summary of research findings:
85 per cent of adults say it is important for them to have access to good quality parks and green spaces
86 per cent of adults say that parks and green spaces enhance their quality of life
93 per cent of people think that parks and green spaces are important to their local community
94 per cent agree that parks and green spaces are good for people's mental health
94 per cent agree that parks and green spaces are good for people's physical health
94 per cent agree that parks and green spaces are good for the community
95 per cent agree that parks and green spaces are good for the environment
69 per cent agree that there's a park/green space they use that they really love
95 per cent agree that local parks and green spaces need to be protected