Ofsted inspectors praise Wandsworth's services for vulnerable children
Published: Thursday, October 14, 2021
Vulnerable children in the borough at risk of harm or neglect are being well protected and looked after by the council, according to inspectors from national standards watchdog Ofsted.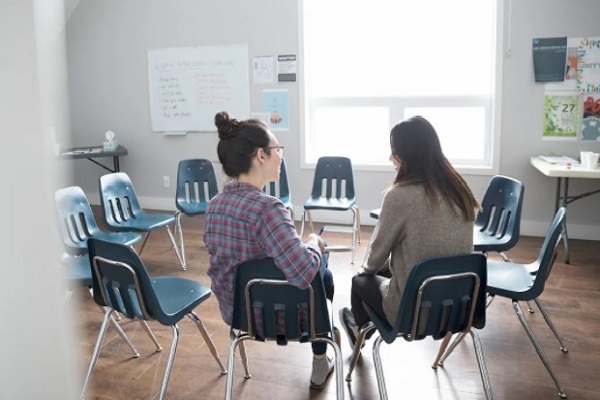 A detailed assessment of Wandsworth's children's services department praised councillors, managers and social workers for their commitment to making positive changes in the lives of vulnerable children and ensuring their voices were heard.
In a letter summarising Ofsted's findings the inspectors said: "There is a strong commitment and investment from politicians and senior leaders across the council and partners to bring about positive change for children" and that "children's views and their experiences are evident in assessments."
The inspectors concluded that "despite the challenges of COVID-19, services have been agile and responsive to the needs of children and their families".
They added: "There has been a high rate of COVID-19 infection in Wandsworth. The local authority, along with its partners, has planned and delivered a well-coordinated and effective response to the pandemic. Its actions have been timely and well considered, with an appropriate focus on supporting the most vulnerable. Despite the wider challenges presented by the pandemic, investment and support for children's services have been consistently prioritised. Partners feel listened to and their views valued.
"Case conferences are held in a timely manner. Children's circumstances are well considered, with a clear analysis of current needs and any apparent risks. Case conference chairs carry out a mid-point review between conferences, which is providing better oversight of child protection planning. Effective and regular use of advocates helps children to express their views about the help that they receive."
The inspectors also highlighted:
• Children and families affected by issues of domestic abuse benefit from a range of positive interventions.
• Children at risk are appropriately made subject to the pre-proceedings stage of the Public Law Outline when these risks have not been reduced through prior case planning. When risk continues to escalate in the pre-proceedings stage, swift action is taken to keep children safe.
• Risks to adolescents who are the subject of planning due to extra-familial harm are mostly well identified and responded to. Tenacious creative efforts are made by the Evolve team to engage children at risk.
• For children with disabilities, the service provides a good focus on both need and risk. Service packages are clear, reviewed and agreed by parents.
• Visits to children who are the subject of child protection and children in need plans are happening at an appropriate frequency. Good efforts are made to see children and to see them alone in creative, supportive spaces to engage them in meetings about their circumstances. Direct quotes from children recorded in their case records help to understand how children feel and what they need. Records of visits are carefully detailed and give powerful insights into children's lives and experiences.
• Senior managers have a clear understanding of the quality of frontline practice. An effective quality assurance framework is in place and is providing accurate information in relation to practice standards and compliance. The recently developed practice learning tool is very thorough, analytical and focused on impact. It contains detailed conversations with partners and parents to help triangulate the effect of work undertaken.
• Social workers spoken to by inspectors were enthusiastic about the tool and how it had helped them improve their practice. Staff are very positive about working in Wandsworth and feel well supported by managers to deliver the ethos of relationship-based social work. Manageable caseloads create space for meaningful direct work with children to help their views to inform plans and decisions.
Cllr Will Sweet, Cabinet Member for Education and Children's Services, said: "This report is testament to the hard work and dedication of our staff who work with children at risk and families in need of support, help and protection.
"As a council, we strive to put children and their voices at the heart of what we do. I'm glad that the inspectors saw this first-hand and highlighted it in their report. We will build on this as we work to deliver greater services to our communities. What shines through is our absolute commitment to bring about positive change for our most vulnerable children and their families."
He added: "Wandsworth Council is determined to improve and innovate the services we provide to children. We want to lead the way among local authorities. One major way we are doing this is through "Family Safeguarding", putting the whole family at the heart of our children's services. We are the only authority in London chosen to implement this service. It gives an amazing opportunity to make a significant difference for children and families of Wandsworth."