New vision for Wandle Delta
Published: Tuesday, October 12, 2021
A plan guiding development in the riverside Wandle Delta area has now been published.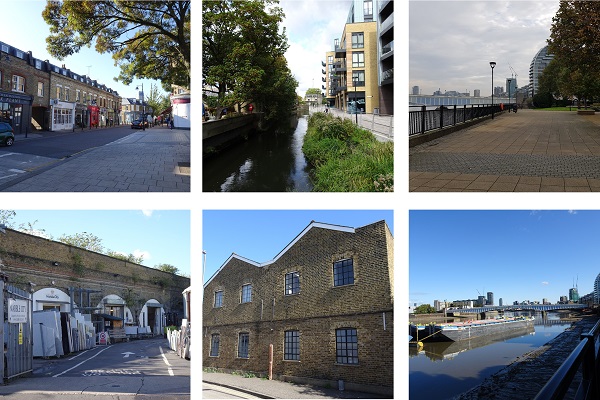 The 'Supplementary Planning Document' (SPD) covers the area in Wandsworth Town between Armoury Way, Putney Bridge Road, Old York Road and the river. SPDs are taken into consideration when determining planning applications.  
Various sites are expected to come forward for development in the upcoming months and years, and planners want to ensure they are co-ordinated and contribute to a 'sense of place' – creating a distinctive new 'riverside quarter' that people can live, work and relax in. 
It sets out how redevelopment will be managed so that new homes and jobs are created for local people as well as revitalising the area to make it more attractive for residents and visitors. 
It also looks at better connecting the riverside area with the rest of the town centre, including the station, the town hall, Southside and the Ram Brewery quarter.  
And in line with the council's Environment and Sustainability Strategy it stresses the importance of ecology, especially around the river. 
Key areas covered by the strategy include Causeway Island, the gasholder site, Armoury Way, Dormay Street, Feathers Wharf and the Frogmore Depot. It also looks at the area around Wandsworth Bridge roundabout, including McDonalds, Jew's Row and the grade-II listed Wandsworth Bus Garage. 
A comprehensive public consultation was held earlier this year on a draft of the strategy, and changes have been made to the final document to reflect local people's views.  
These include a pledge to ensure development does not adversely affect the residents of Sudlow Road, greater emphasis on the leisure, recreation and transport potential of the rivers Thames and Wandle and stronger wording recognising protection for safeguarded wharfs. 
Cabinet member for strategic planning and transport, Cllr John Locker, said: "Thank you to everyone who responded to the consultation – this has helped us create a plan that takes a strategic long-term view on how this area can be turned into a thriving Riverside Quarter, while taking into account the needs of the people who live there now.  
"We now have a clear plan on how we can ensure this part of Wandsworth is properly joined up with the rest of the town centre while becoming a distinctive place to live, work and visit in its own right. We will ensure people can easily get around by foot and bike, and ensure there are public areas and green open spaces that the community can enjoy.  
"One of the things that came out of the consultation was that people want us to be more ambitious with how the rivers are used, so we have strengthened the part exploring how we can meet the potential of the Thames and Wandle."